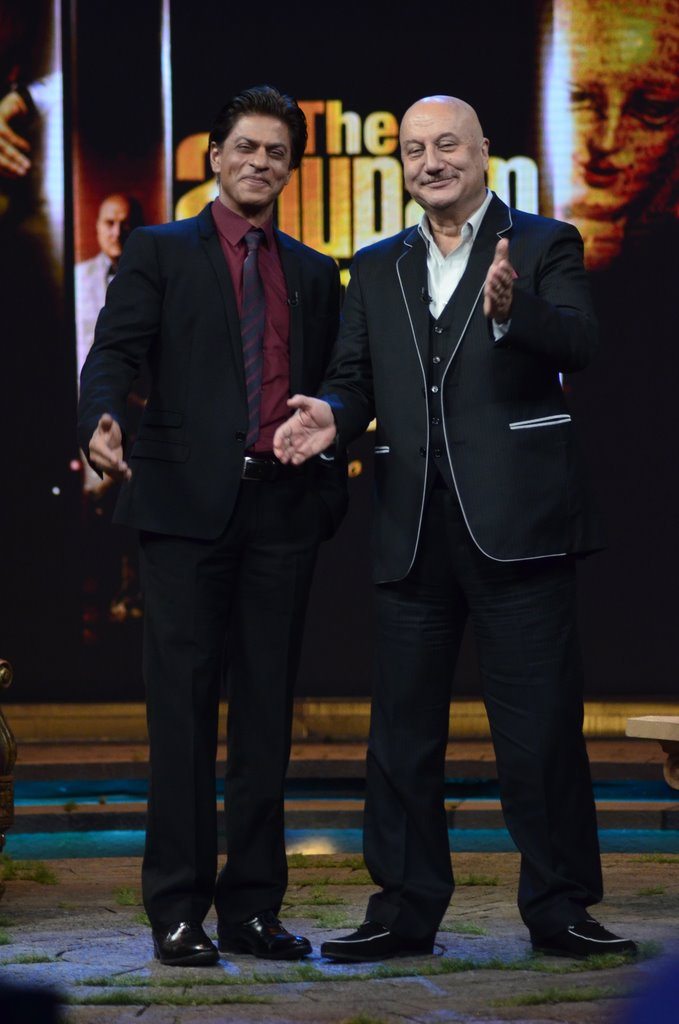 King Khan talks about his life in the showbizz on The Anupam Kher Show – Kucch Bhi Ho Sakta Hai'.
Bollywood superstar Shahrukh Khan appeared on the sets of Anupam Kher's new TV show – 'Kucch Bhi Ho Sakta Hai'- in Mumbai on June 5, 2014.
The superstar later tweeted about his interaction with the veteran actor on his new show. Shahrukh is currently shooting for 'Happy New Year' with  director Farah Khan.
The new show is going to be aired on TV channel Colors and will mark Kher's debut onto the television screen. It aims to capture the off screen lives of celebrities and movie stars.
The show is an extension of Anupam Kher's belief that life's biggest achievements are only paved by a set of failures. On the show, Kher aims to showcase celebrities in a different light altogether; off the reel and into the real. 
We're sure that audiences will definitely enjoy this new show. Bollywood's biggest stars on the couch, baring their souls to the camera…what's not to love in that?!