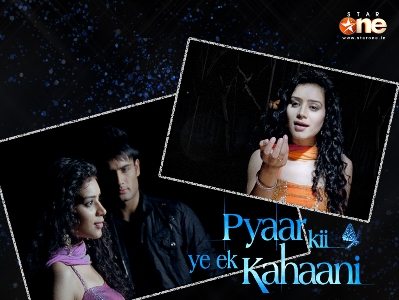 Pyar Kii Ye Ek Kahani- A Dark Love Story is a much watched program in India, and incase you missed the November 15 episode, then we have a recap for you here. The episode seed that Kabir wants to propose to Piya, but has no guts to do so. He discusses his problem with Danish (his cousin) at Misha's birthday party, who encourages his younger bro to propose Piya.
Kabir, in that very drunken condition, in front of all the guests finally does the brave act. Piya stands confused and really does not understand what answer to give Kabir. But  Abhay, who is standing right at the back of Piya, whispers in her ears that she should say yes to Kabir and stop following him (Abhay).  Piya is very annoyed by Abhay's unwanted advice but, she does say yes to Kabir.
After the party is over, Panchi and Piya decide to drop Danish and Kabir to their home because they are not in the condition to go home by themselves (because of heavy dose of alcohol).
While driving through the forest, their car faces some technical  problem and the guys leave to search a mechanic and that is when Piya sees someone in the forest running very fast. She senses some trouble because the person she sees is, Mr Raichand.
Don't forget to watch the rest on Star One!