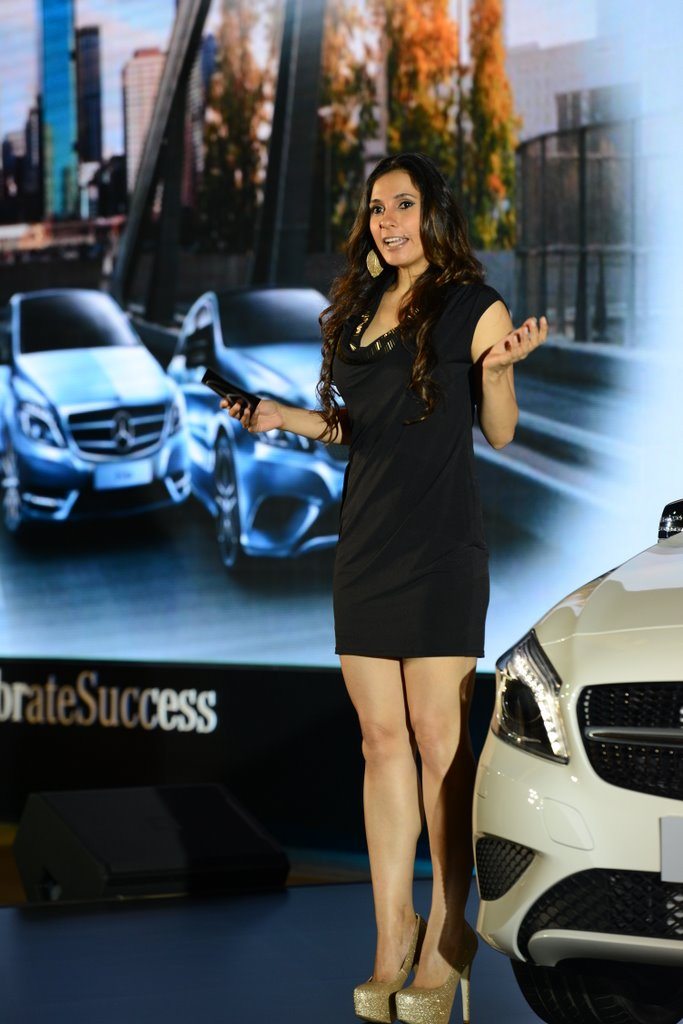 Popular MTV face Romona Arena at Mercedes launch event.
Former MTV host Ramona Arena attended the launch event of Mercedes Benz Edition 1  in Mumbai on June 24, 2014.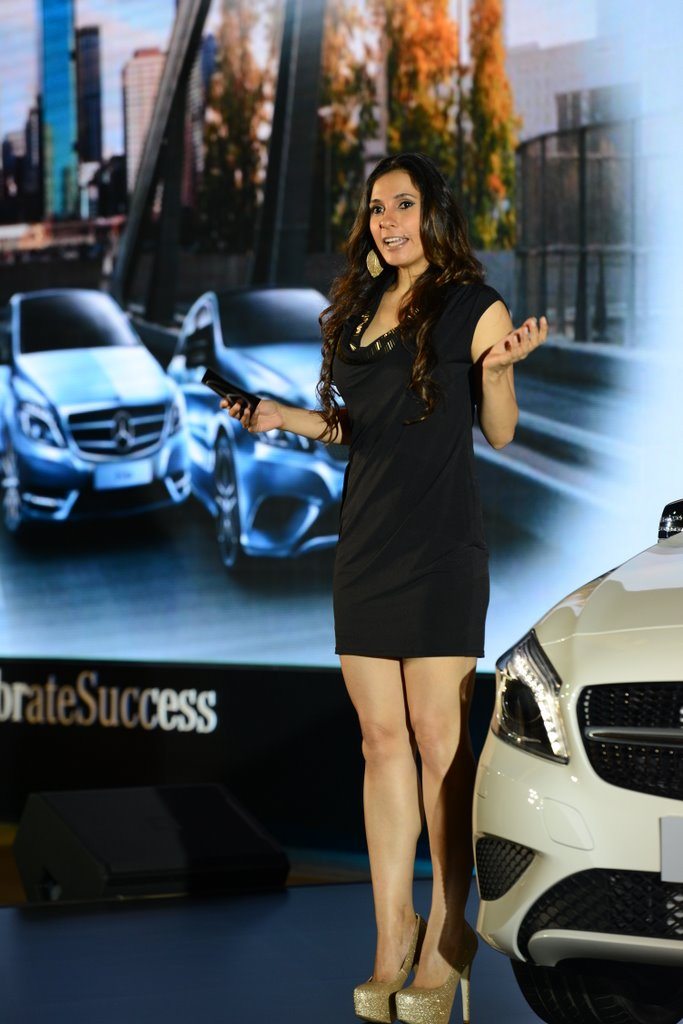 The former VJ look smoking hot in a LBD paired with golden pumps.
German based luxury car manufacturer, Mercedez Benz launched its special editions of  A-Class and B-Class models in the country. The recent launch is a part of the anniversary celebrations of  Mercedes Benz in India.
To make it even more special, the Edition 1's 100 units will only be available in the country. The A-Class Edition 1 has a price tag of Rs. 26.17 lakh and the B-Class is priced at Rs. 28.75 lakhs.