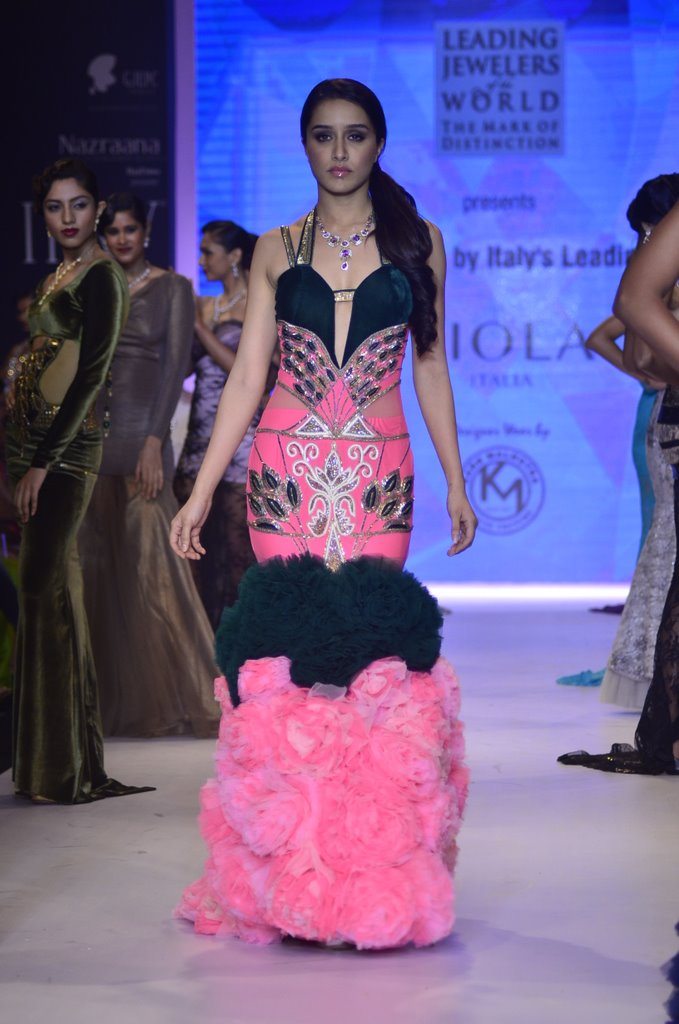 Shraddha Kapoor saunters down the ramp looking like a true fashionista.
Ek Villain actress Shraddha Kapoor was the showstopper for Gitanjali Gems' show, on day 2 of the India International Jewellery Week (IIJW) – July 15, 2014 – being held at the Grand Hyatt Hotel in Mumbai.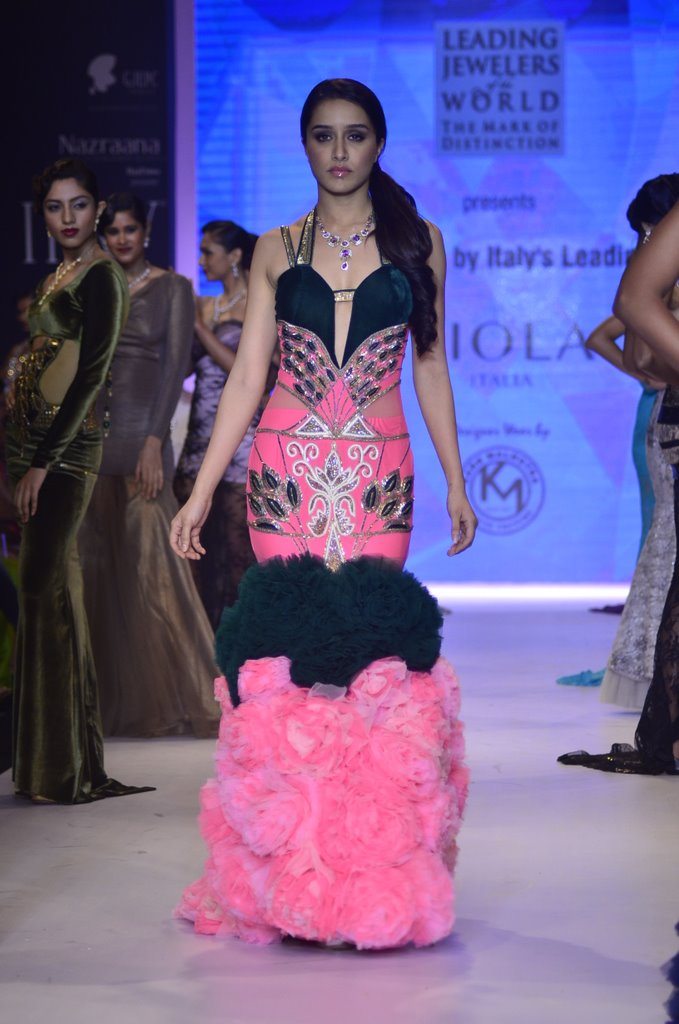 Shraddha Kapoor – who is also the brand ambassador for the Gitanjali group – wowed onlookers in a Karn Malhotra ensemble, paired with Gitanjali Gems' exquisite jewels from their newly launched 'Viola Italia' collection.
Shraddha sashayed  down the ramp in a pink and green spandex dress, the flared bottom added to the glamor appeal. The Gitanjali neck piece was an example of master craftsmanship; a beautiful blend of metallic and precious stones, Shraddha's was a million dollar neck!
Kapoor said, "Young women today want a range of good-looking choices both for work and evenings out. Viola Italia offers them the right combination of a distinct 'with-it' look that is both, premium and affordable. I was really happy to be so closely involved in the launch of this exciting new offering for contemporary India."