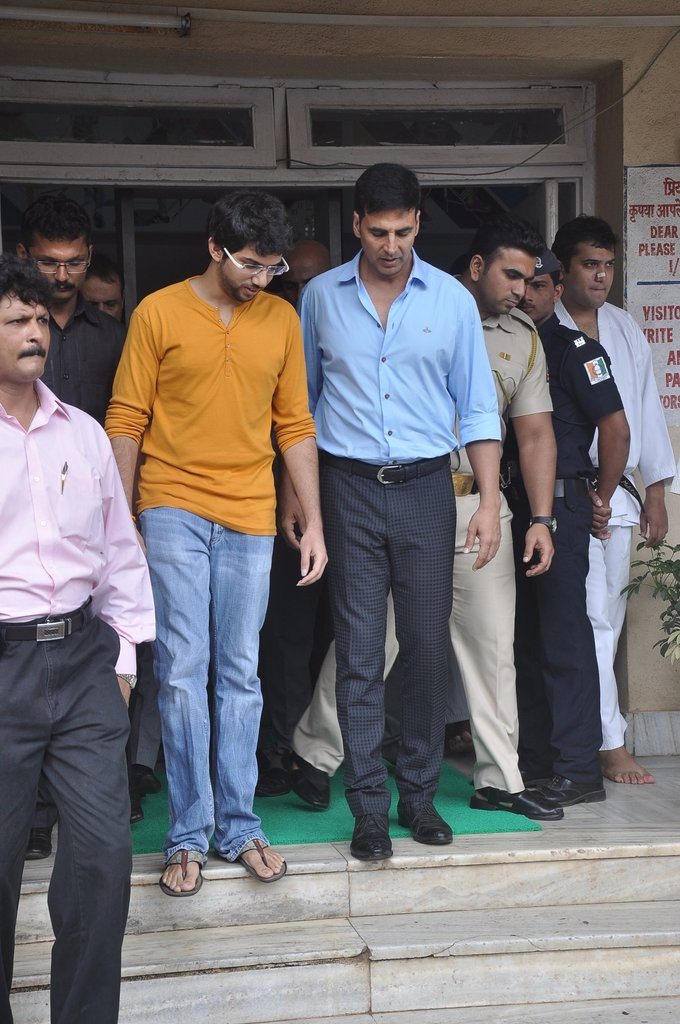 "It is important for women to learn self defense", says superstar Akshay Kumar at Women's Self Defense Centre graduation ceremony.
Bollywood khiladi Akshay Kumar attended the Women's Self Defence Centre graduation ceremony in Mumbai on August 2, 2014. The 'Entertainment' star looked his stylish self in a blue shirt paired with checkered trousers.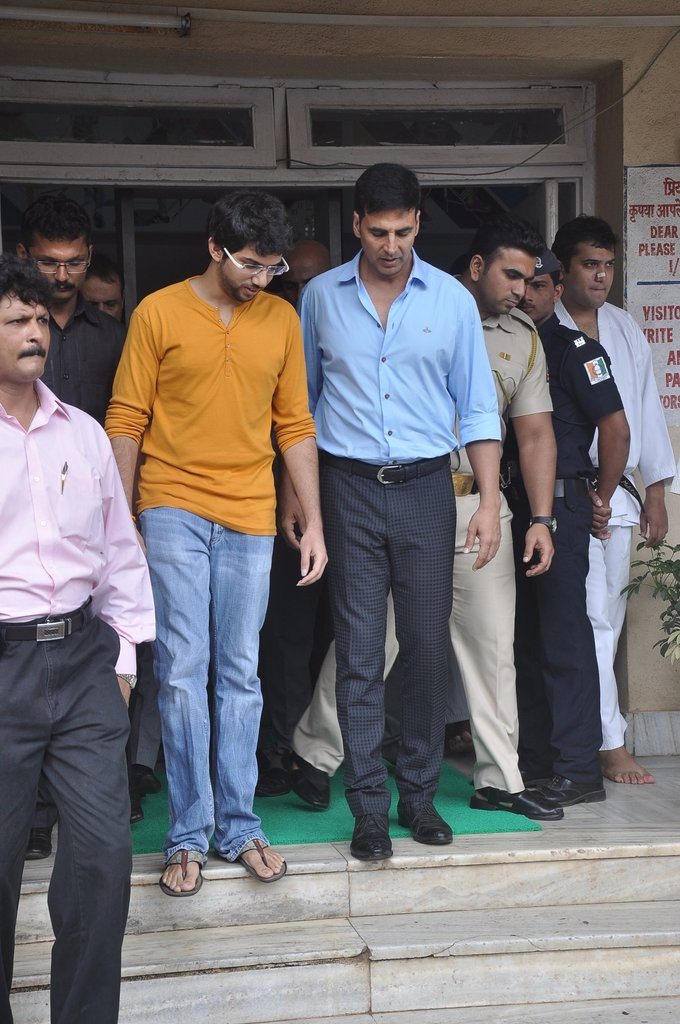 Shiv Sena's young political scion Aditya Thackeray also accompanied Akshay at the event.
The 46-year old actor interacted with the media and said, "It is important for women to learn self defense. Martial art training is a must and we all need it today. It is small initiative, I don't know how far this will go."
Its not for no reason that Akshay is known as Bollywood's ultimate khiladi, not only is Akshay a proud owner of a black belt in Taekwondo, but has also further studied the Muay Thai sport in Bangkok. He is now a certified trainer, not to forget – his superstar status! That's some serious juggling.
Akshay is looking forward to the release of his upcoming movie 'Entertainment' which is all set to hit the theaters on August 8, 2014.