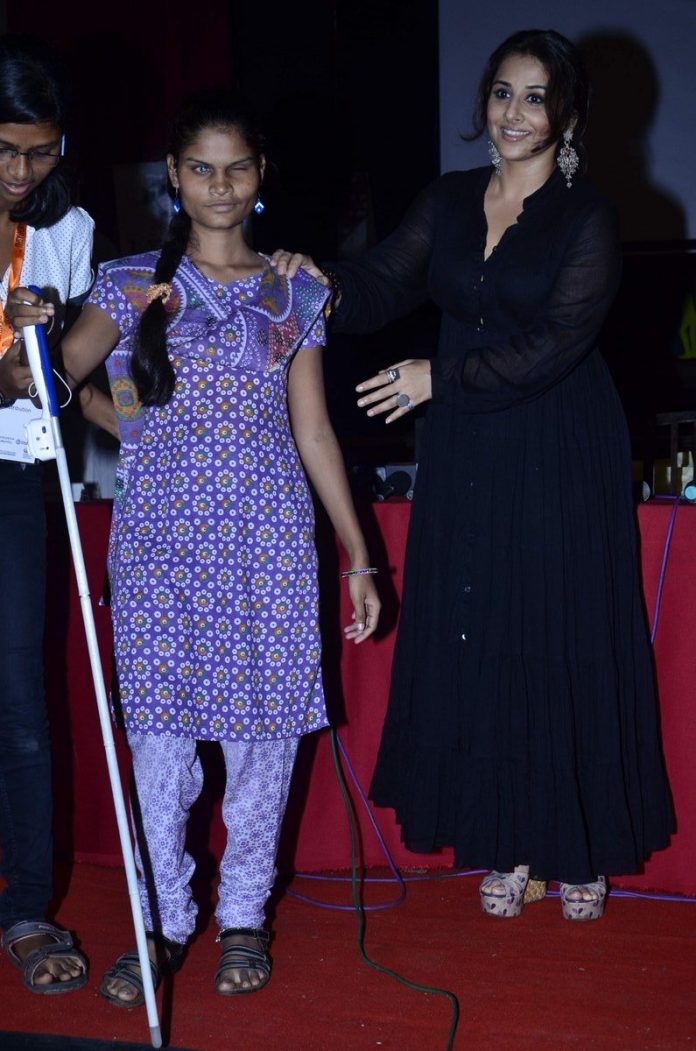 Vidya Balan unveils Smartcane device at alma mater St. Xavier's College.
Bollywood actress Vidya Balan unveiled a new Smartcane device which has been specifically designed for the visually impaired, at a launch event held in St. Xavier's College, Mumbai on August 5, 2014.
The Smartcane device helps to detect objects above knee level and hanging obstacles through sensors.
The 'Bobby Jasoos' star – who is also an alumni of St. Xavier's College – at the launch event said, "This device will now integrate visually impaired into the mainstream and make them more independent."
Vidya looked her ethic best in a flowing black outfit paired with exquisite earrings. Balan is currently riding high on the success of 'Bobby Jasoos' which was a slow, but major success at the box office. 2015 will see Vidya on the big screen in 'Kahaani 2', the 2012 prequel – Kahaani – was directed by Sujoy Ghosh and fetched Vidya a National award.