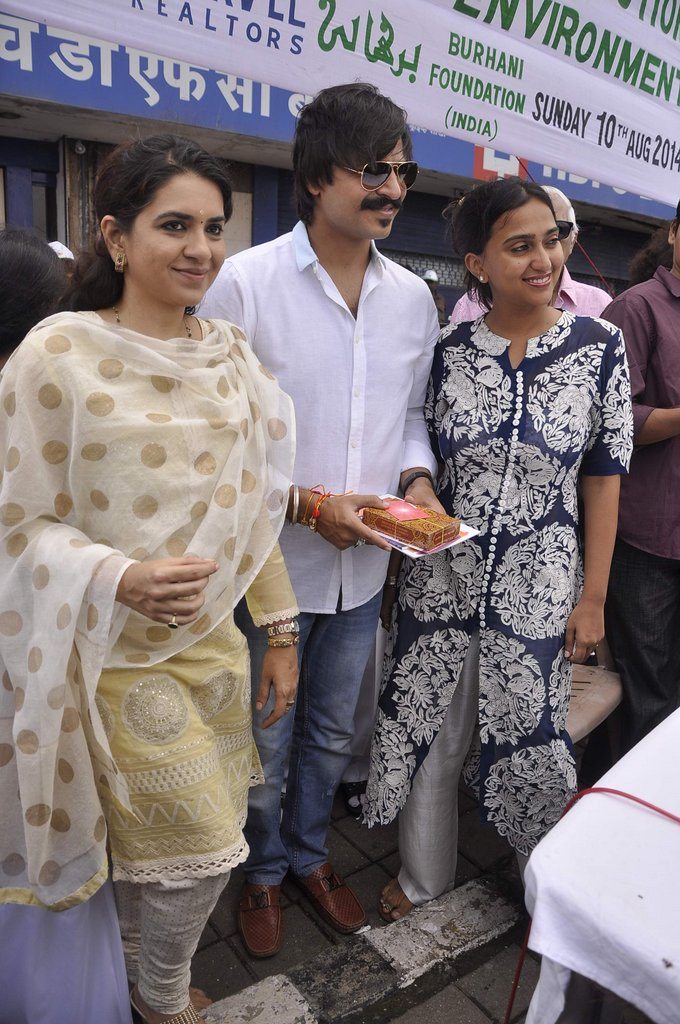 I love Mumbai campaign gets Bollywood support, Vivek Oberoi attends inauguration event along with wife.
Bollywood actor Vivek Oberoi attended the inauguration of the 'I Love Mumbai' drive along with Mumbai Police Commissioner Rakesh Maria on August 10, 2014. The event was also attended by Vivek's wife Priyanka Alva and political scion Shaina NC.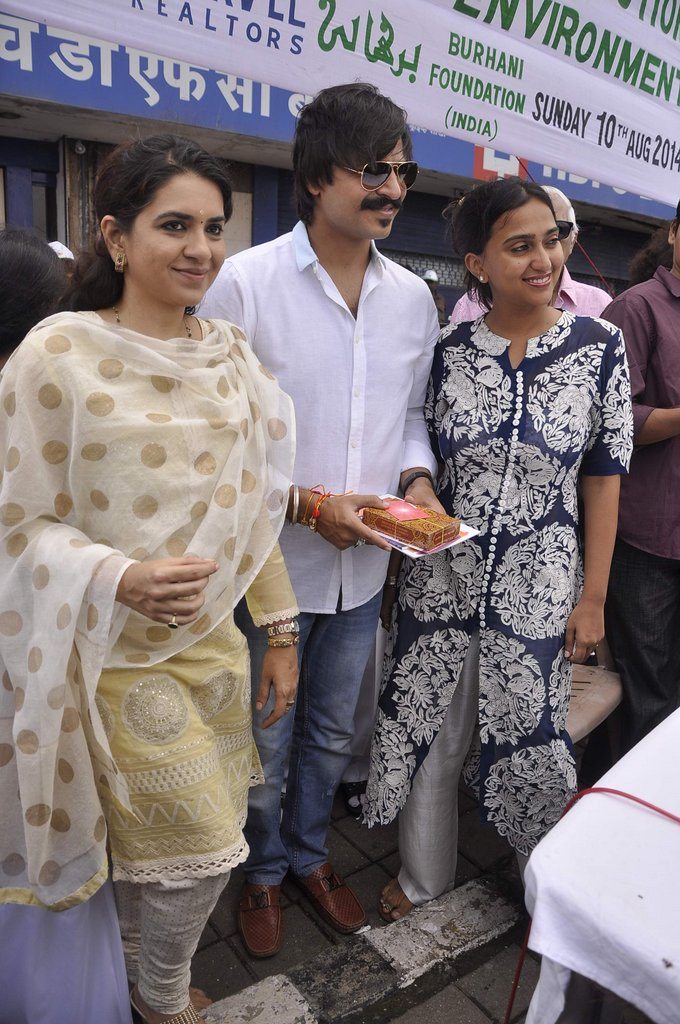 The drive 'I Love Mumbai' is an initiative where a free sapling will be distributed to Mumbaikars at random. The social cause of distributing saplings has been initiated by socialite and politician Shaina NC.
Vivek looked stylish in a mustache coupled with a crisp white shirt and blue jeans, while Priyanka arrived in an Indian avatar.
Since the event was held on Raksha Bandhan, a participant was seen tying a rakhi on Vivek's hand, to mark the importance of the day.