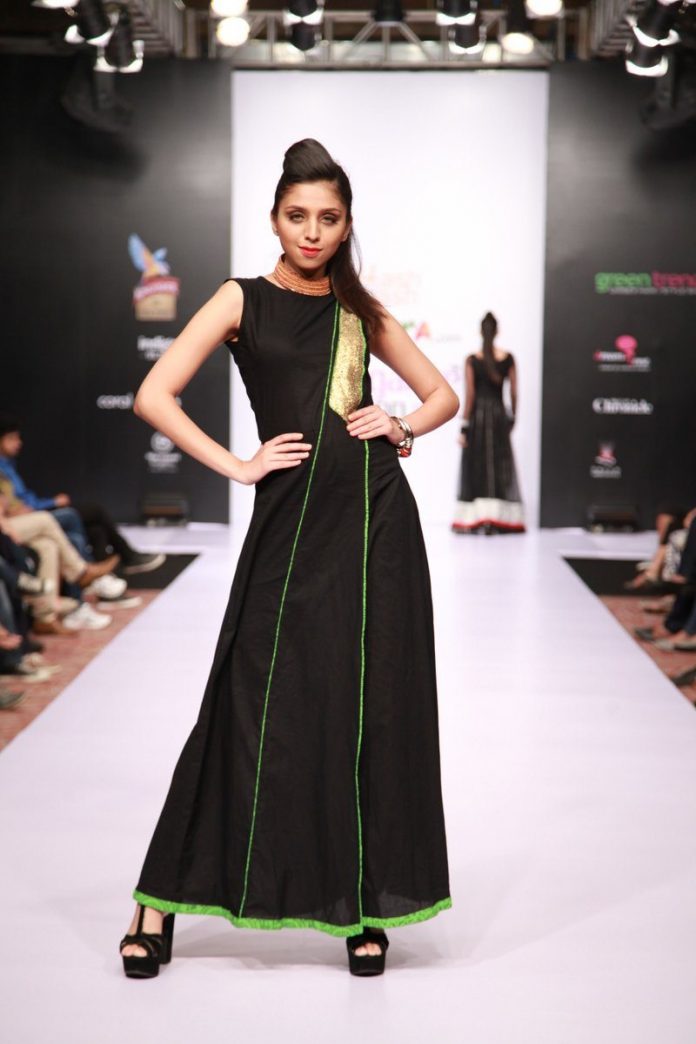 A bevy of leggy models and stunning couture designs dominated day 3 of the Bangalore Fashion Week 2014.
Day 3 of the Myntra Bangalore Fashion Week (BFW) – August 9, 2014 – saw a plethora of talented Indian designers showcase their haute couture collections. Designers who participated include Lalita & Amit Gupta, Chaitali Biplab, Neha Modi & Vatsala, Susanta & Soumik, Rupa G and Avinash.
Susanta and Soumik's garments included a lot of satin, Chanderi, cot-silk, silk and jacquard.
Each collection displayed at BFW 2014 had its own unique sense of creativity, a mix of colors and styles was the order of the day.
The show also displayed bridal collections by designers Abhishek Dutta and Khushboo Nirmal Chhadwa.
Actress Mugdha Godse was also seen walking the ramp for designer Aslam Khan. The 'Fashion' actress looked pretty in an all white ensemble.
Indian actress Ada Sharma also set the ramp ablaze as she sashayed down in a Ramesh Dembla creation.
Designer Mandeep Litt's collection was inspired by the quintessential Indian bridal attire. Deep reds and golden ornate dominated most of the garments.
Myntra's flagship fashion brand, Roadster, was also showcased and styled by designer Sanjana Batra, who is a popular celebrity stylist and fashion consultant.
The Roadster collection included a combination of tough and comfortable style, which is specifically designed for adventure seekers.
Other designers who also showcased their collection at the show included, Aaliyah Sayeed & Deepa Arya who presented 'Hashlash', Kamal Raj Manickath who presented 'Aura' and Ruchi and Shipra who presented their collection 'Jharokha'.