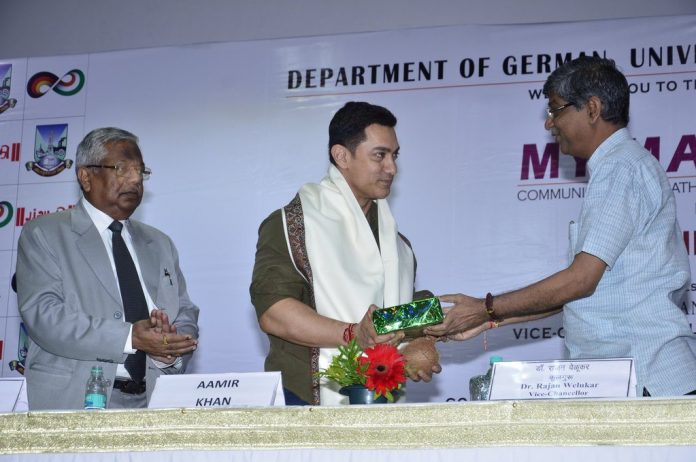 At Mumbai University, Aamir Khan launches book 'My Marathi' for beginners
Superstar Aamir Khan was the guest of honor at the launch of communicative Marathi, level 1 book titled 'My Marathi'. The event was held at the Marathi Bhasha Bhavan at the University of Mumbai on August 13, 2014.
Arriving for the event in a casual shirt and jeans, the 'Taare Zameen Par' actor interacted with the media and congratulated all people who worked together to bring out the book.
Khan expressed his happiness on the release of the book and was hopeful that it will prove to be helpful to many people who do not know the language. The book is a guide for people who have just started to learn Marathi.