The news that everyone was waiting for is finally out. Aishwarya Rai this morning on 16th November has delivered to a baby girl. The former beauty queen delivered her first baby at the Seven Hills Hospital in Mumbai.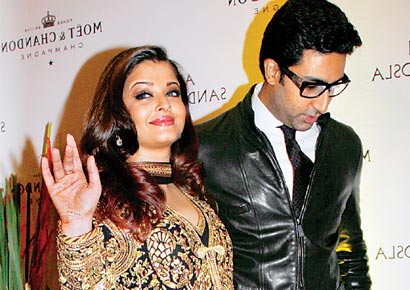 Veteran actor Amitabh Bachchan, who was regularly Tweeting about Ash's pregnancy sounded absolutely excited on Twitter when he said that he is now a 'Dada' which means a grand father. This is the first most awaited baby of Aishwarya and husband Abhishek Bachchan.
Abhishek and Aishwarya had announced their engagement in the year 2007 in the month of January. The couple in the same year got hitched in the month of April in a grand wedding ceremony that took place at the Bachchan residence 'Prateeksha' in Juhu area in Mumbai.
The two got married according to Hindu customs of the Bunt community to which Aishwarya belongs. Till now no other details of the delivery have been handed out except for the fact that it is a cute baby girl as quoted by Mr. Bachchan on Twitter. As per the guidelines finalized among the media, the media people are not allowed to park their OB vans near the hospitals. The media is also supposed to broadcast news only on the official announcement.