Bengali actress Nandana Sen after working in the movie 'Rang Rasiya' has received criticisms through hate mails. The 44 year old actress on 16th November said that she received hate mails and also faced objection over the content of the movie due to an explicit scene in the movie.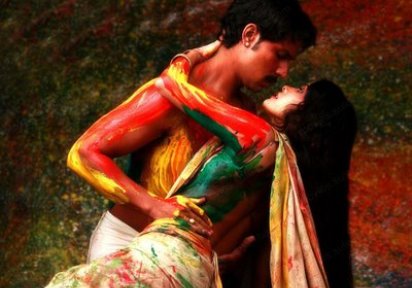 'Rang Rasiya' is a period drama in which, Sen is seen playing a muse of a painter Raja Ravi Varma. Nandana, who had also played the role of Rani Mukherji's sister in the movie 'Black', said that she received hate mails and also received objections from various quarters.
The actress argued that if Kate Winslet does an explicit scene there, its ok and if it is done in India then an issue is created. Sen said that there wasn't anything wrong in depicting the bare body, in a dignified way.
Nandana, who once created a controversy by posing as Goddess Laxmi, explained that there are two ways of depicting the bare body, one is the demeaning way to a woman where her body is objectified and the other celebrates the power of a woman. Sen also said that the incidents are similar to her character of Sugandha in the movie. In the movie the character of Sugandha faces opposition from the society for baring her body for an artist.