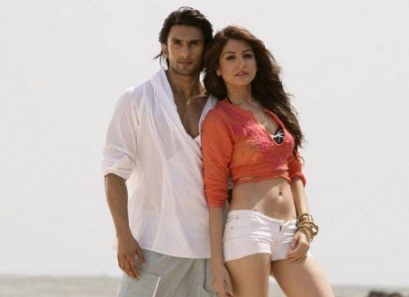 Bollywood actors Anushka Sharma and Ranveer Singh have been in the news for their alleged relationship. The reports of their affair started doing the rounds after their movie 'Band Bajaa Baraat', but the two split later.
But now the two will again be seen in the upcoming movie 'Ladies V/S Ricky Bahl' and once again the reports of their relationship have caught fire. Earlier this year the two confirmed that they were not dating anymore.
Then came Ranveer's relationship with Sonakshi Sinha, which also did not last long. Ranveer while talking about his relationship with Anushka, he said that they are so close that they can even complete each other's sentences.
Moreover, Singh even added that even today he would love to date her. On the other hand when asked Anushka, she said that Singh is very flirtatious by nature and today he is talking about her and tomorrow he would be found flirting with a bunch of journalists. Anushka added that their relationship cannot be tagged as girlfriend and boyfriend, lovers or just friends and that it is a space that only they can understand. While Anushka remain stern on her break up with Ranveer, the actor seems like still holding on his feelings for the damsel.