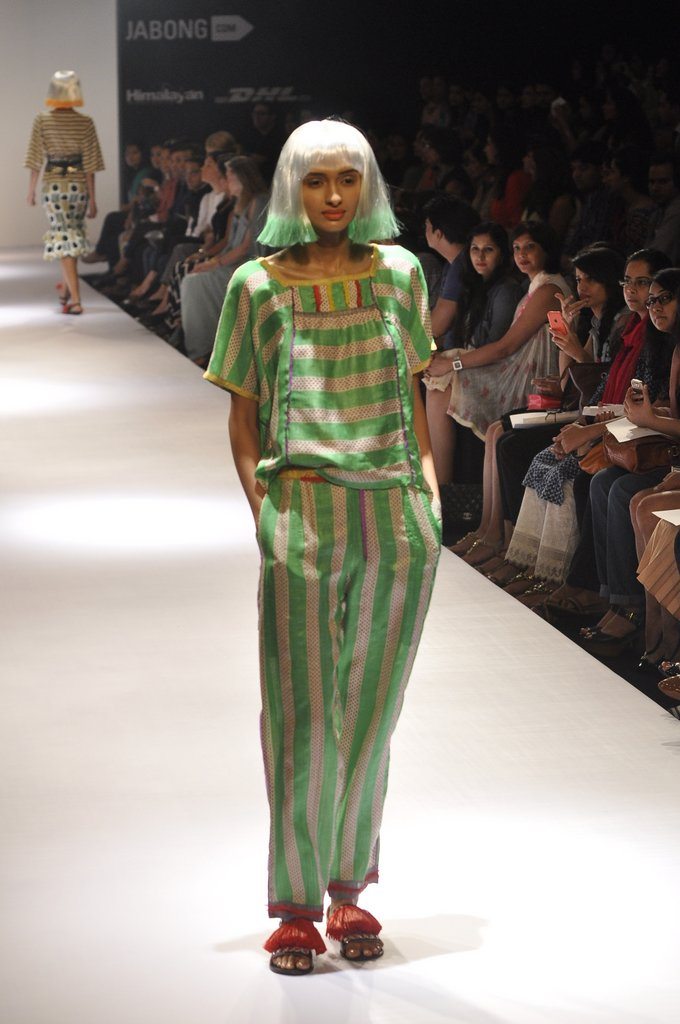 Day 4 of LFW W/F 2014 saw the colorful 'Easton Pearson' collection bring back the 40s.
Designers Pamela Easton and Lydia Pearson introduced their label 'Easton Pearson' at the Lakme Fashion Week/Winter Festive' 2014 on August 22, 2014. The collection had an Indo-Australian touch and was showcased on the ramp  with great style and panache.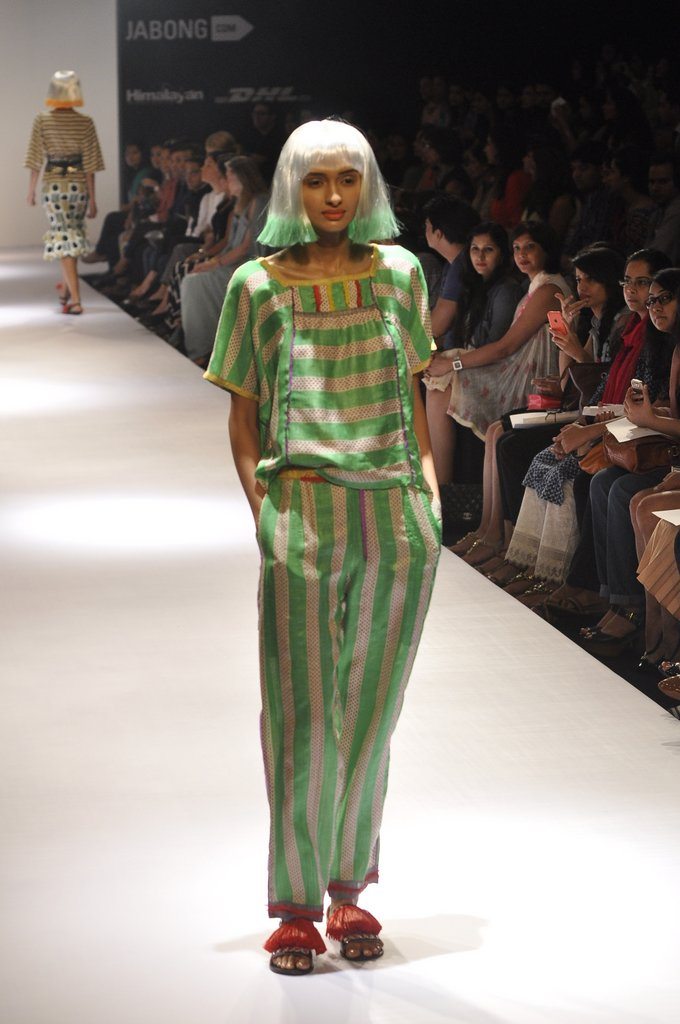 'Easton Pearson' is inspired from the BePop Jazz era of the 40s and injected instant excitement in the audience with its multicolored display of patterns. The models walking the ramp sported white wigs with pink, green, orange and blue edges, which supported the quirkiness and spunk emitted by the collection.
The fabrics in the collection were natural with high quality silk and cottons being shaped into long, flowing skirts, flouncy dresses, which added to the charm of the event. The duo designers used varied embellishments, from hand embroidery, glass, raffia, cotton tape, beads, and cut and mirror work.
The 25-year-old label, launched first in 1989 in Australia, is one of the best sellers in Sydney and Brisbane, and has been working with Indian artisans for over 20 years.