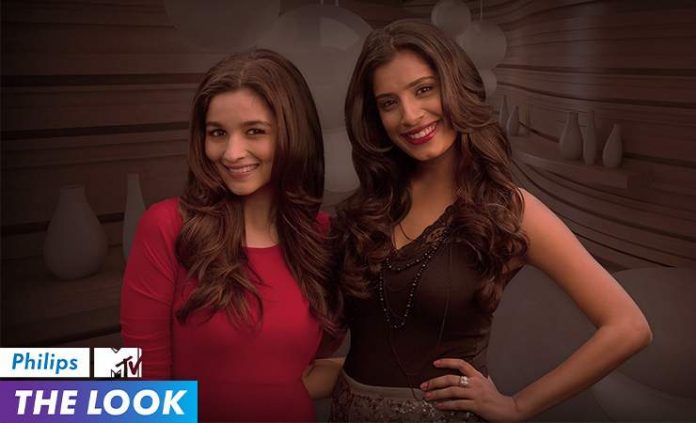 Catch young fashionista Alia Bhatt on MTV's web-based show 'Philips MTV The Look'.
Coming soon to your digital screens in MTV's latest web-based show 'Philips MTV The Look' is Bollywood newcomer Alia Bhatt, where she will share her favorite hairstyle tips and tricks. The star will be creating trendy and funky hairdos with VJ Bani and VJ Gaelyn on the show. So, if you are tired of your current look or are seeking interesting hairstyles, tune in on your laptop, phone or tablets to see Alia 'turn the chic on'.
The three style divas will reveal their formula for maintaining the trendiest hairstyles, without the element of a woeful mess or complicated methods, for all fashion savvy MTV viewers.
Tailor-made for the stylish, 'Philips MTV The Look' is a show that offers a plethora of perfect hair-do ideas and tips that keep your mane looking gorgeous, and you feeling happy.