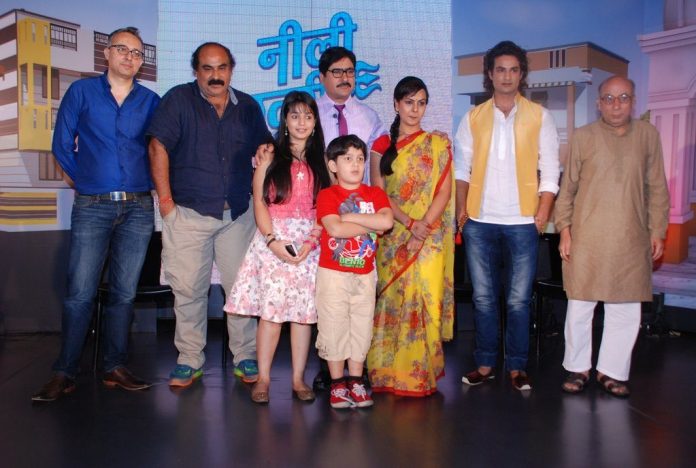 Zee TV's 'Neeli Chhatri Wale' show will tell a tale of the common man.
Channel Zee TV has announced the launch of its upcoming fictional show 'Neeli Chhatri Wale' at an event on August 26, 2014. It will be aired every Saturday and Sunday at 8 PM from August 30, 2014.
The new show has been launched after the success of 'Kumkum Bhagya' and 'Jamai Raja'. The story of 'Neeli Chhatri Wale' revolves around a common man, Bhagwan Das, who is struggling to balance his personal and professional life. The show is a light-hearted drama that explores the relationship of the protagonist with god.
Namit Sharma, the Programming Head of Zee TV revealed that the aim to launch the show was to create a new texture of programming and a new set of audience that will attract them to view the latest fiction property.