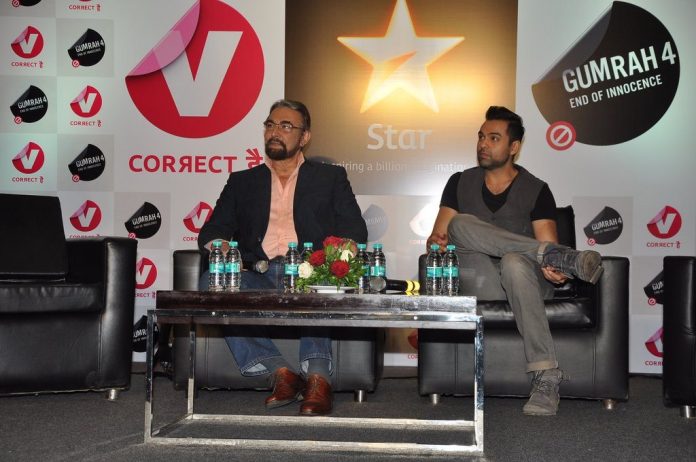 Channel V's 'Gumrah' finds a new host in Abhay Deol.
Bollywood star Abhay Deol will soon be seen on the small screens as the host of the Channel V's 'Gumrah – End of Innocence', season 4.  The show was launched at an event on August 26, 2014. 'Gumrah' is a teen crime show and the new season will showcase 13 episodes, beginning August 31, 2014.
The show was previously hosted by Karan Kundra. Abhay had earlier stated that he has been a huge fan of 'Gumrah' and is excited to be a part of the show that will have a greater message.
The show focuses on the thought that nobody is born a criminal and that circumstances are created due to certain incidences. Each episode will have a celebrity accompanying Abhay, who will share a teen crime story that they have witnessed or experienced.