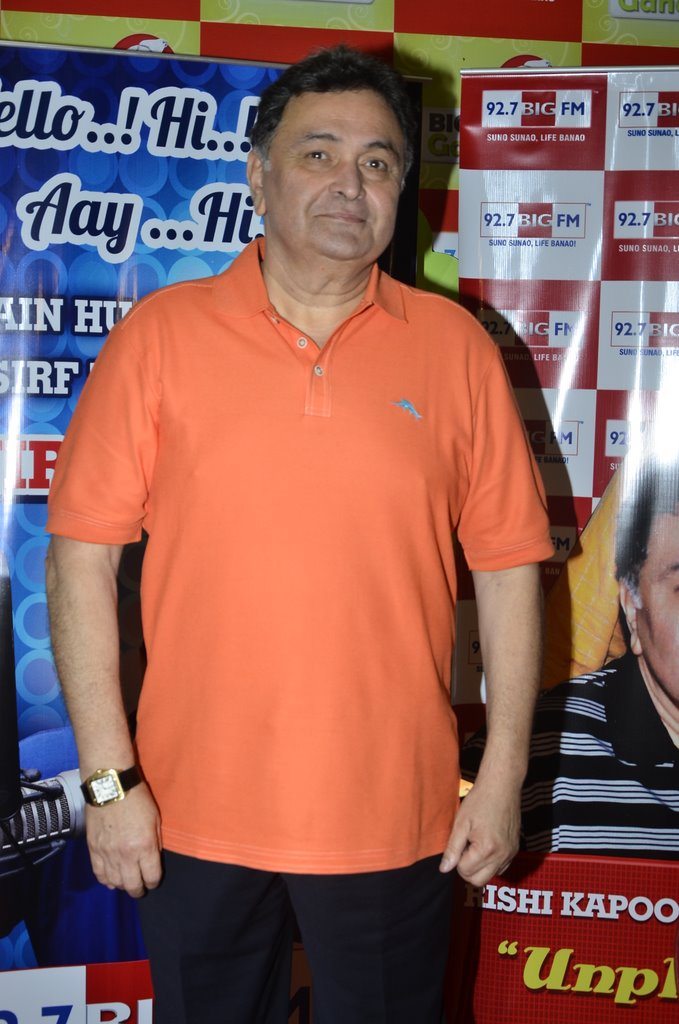 Rishi Kapoor celebrated his 62nd birthday at Big FM, 8 days in advance.
Veteran actor Rishi Kapoor, is turning 62 on September 4, 2014. The actor celebrated his birthday in advance with 92.7 Big FM in Mumbai on August 27, 2014. Kapoor, during his visit, clarified that he has not appeared for any promotions and has not signed any endorsement deals.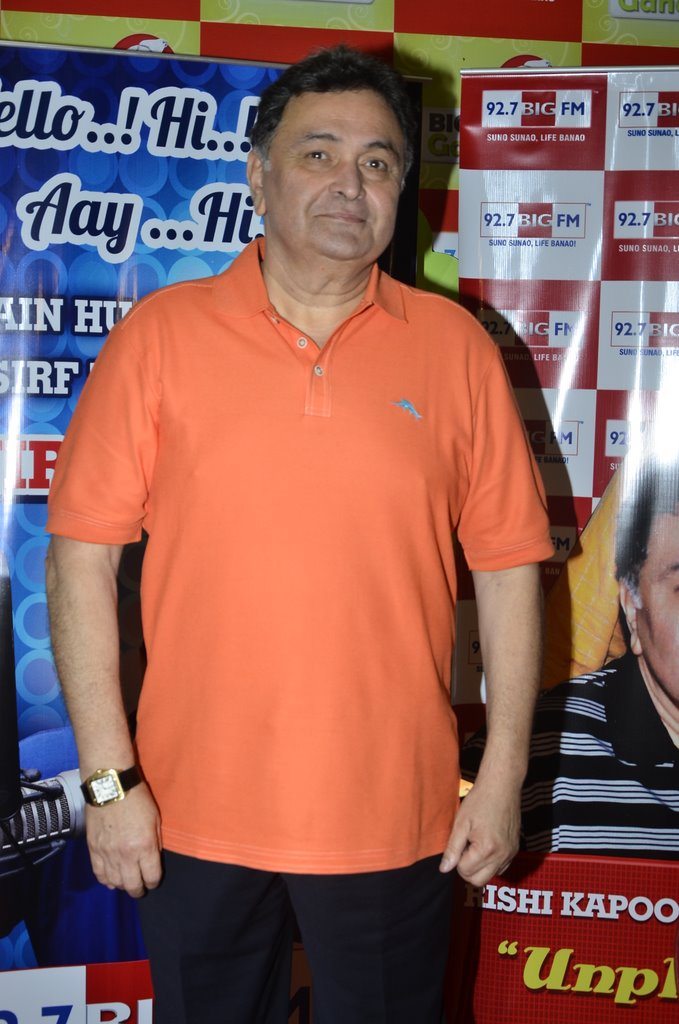 Reports say that Big FM will play songs by R D Burman from his movies on September 4, 2014. At the event, the actor wore a plain polo and black pants. Despite his age, the actor has been active in Bollywood movies.
The actor was recently seen in the movie 'Bewakoofiyan' which also had Sonam Kapoor. Rishi's performance in 'Student of the Year', as the Principal, was well received by audiences and critics.