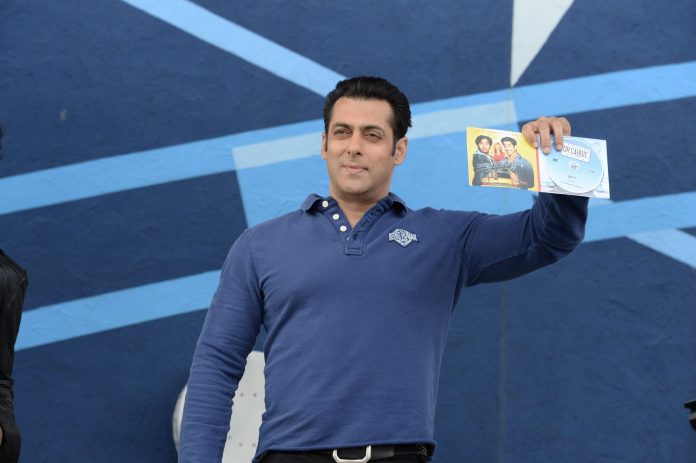 Canada went wild as Salman Khan visited the country for Dr. Cabbie music launch. 
Bollywood superstar Salman Khan was in Canada for the music launch of his first international movie 'Dr. Cabbie' at Silvercity Brampton on August 30, 2014. Salman had visited Canada after a gap of about 10 years.
The actor was greeted with a rousing welcome with a live outdoor musical event at the multiplex in Toronto. The event saw performances from the Manj of Manj Music (formerly known as RDB) who performed the hit 'Dal Makhni' track from the movie.
The movie is a product of Salman Khan Being Human Productions and is directed by one of Canada's most acclaimed directors', Jean-Francois Poulliot.
The movie stars Katrina Kaif's younger sister Isabel Kaif. The launch was also attended by fellow starrers Vinay Kumar and Kunal Nayyar of American TV series 'The Big Bang Theory' fame. 'Dr. Cabbie' is all set to hit the theaters in Canada on September 19, 2014.