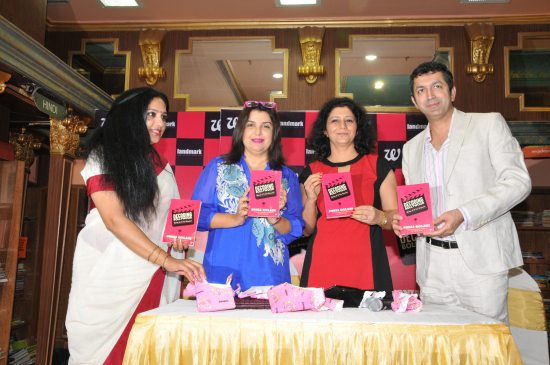 Sonia Golani's 'Decoding Bollywood' was unveiled by directors Farah Khan and Kunal Kohli.
Sonia Golani, the well-known author of 'My Life, My Rules: 18 Stories of Unconventional Careers' has come up with yet another soon-to-be bestseller, 'Decoding Bollywood: Stories of 15 Film Directors'. The work of non-fiction was launched in Mumbai by Bollywood film directors Farah Khan and Kunal Kohli on August 29, 2014.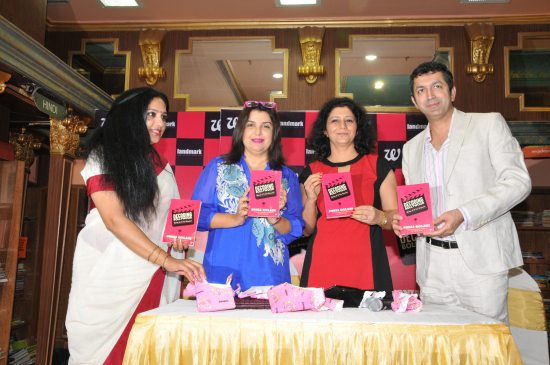 The non-fiction book follows 15 filmmakers who have rebuilt and strengthened the foundation of filmmaking through their work.
From Anurag Basu's memory of his father's advice when he wanted to make a career in dramatics, Ashutosh Gowariker's jocular recollection of his transition from an actor to world-renowned director, to the intense and passionate Rakeysh Om Prakash Mehra on his incomparable commitment to film making, the book reveals some candid, deep accounts of inspirational stories from Bollywood.
'Decoding Bollywood' also unveils some of the most fascinating aspects in the film industry — the exclusive "100 crore club", descendants of films families, the significance of the Oscars and future of Hindi cinema.
 "It's fascinating. It's engrossing! It's eminently readable! And most importantly, it's built on truth. Truth about the world of Bollywood, that is enveloped in myth, hyperbole, fiction and fantasy," said Farah Khan, at the launch of the book function that was held in Mumbai recently.
Published by Westland from the Tata Group, 'Decoding Bollywood' will be available in all leading stores and online sites like Amazon, Flipkart, Google, Nook, Kobo, Apple iBooks Store, Magzter and Newshunt.