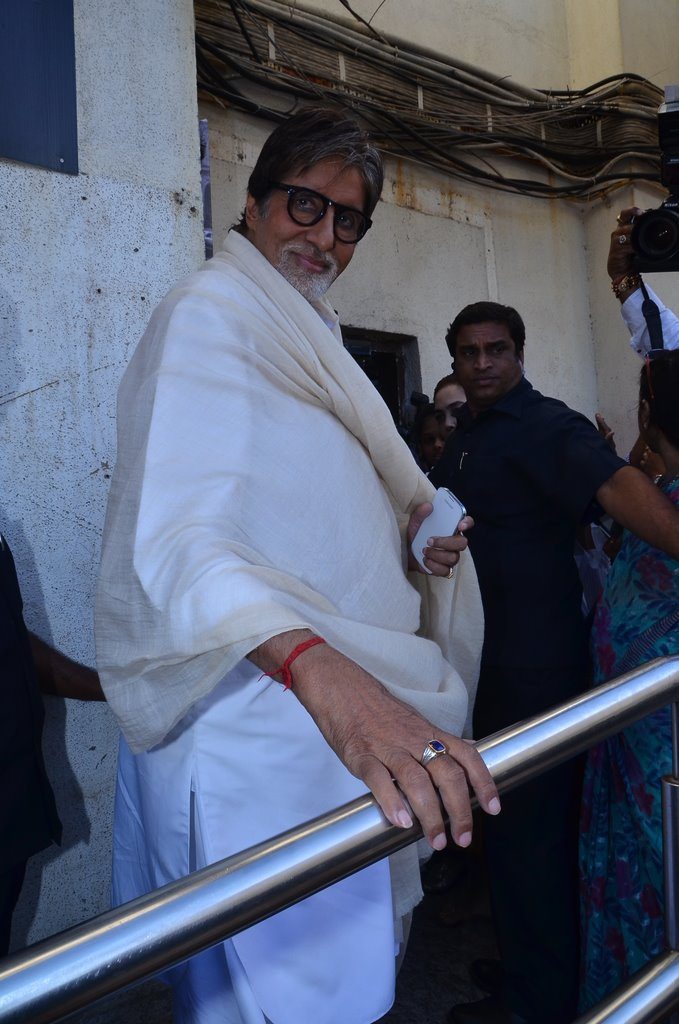 A true star on-screen and other wise! Amitabh Bachchan followers on Twitter hit a whopping 10 million. 
Bollywood Superstar Amitabh Bachchan has ruled the roost on the silver screen for over 3 decades, the 'Paa' star has now marked his territory in the virtual world by garnering over 10 million Twitter followers. 
The mega star has 10 million followers on the social networking and micro-blogging site Twitter and also holds the distinction of being the most followed star in India.
The 71-year-old has acted in over 180 Bollywood movies, his fame trail does not stop there, the west too has had a taste of the actor's prowess; The Great Gatsby (2013) saw the towering actor play the role of Meyer Wolfshiem, though his screen time was limited to a total of few minutes, Amitabh managed to wow with his suave presence.
Back home, the star's popularity on the small screen has scaled new heights, Mr. Bachchan is currently hosting the 8th season of 'Kaun Banega Crorepati (Indian version of 'Who Wants to be a Billionaire')
AB also became the first Indian celebrity to be waxed at the popular Madame Tussauds Wax Museum in London.
The 'Black' actor is an active user on Facebook and Twitter and regularly connects with his fans on social networkz. Bachchan keeps his fans informed about his activities and shares his thoughts through his official blog.
His official Facebook page has hit more than 15 million likes.
Several fans on Twitter congratulated the actor for his achievement.
The angry young man's most memorable performances were in films like 'Agneepath', 'Black', 'Sholay', 'Deewar', 'Shehenshah', 'Don', 'Aks', 'Paa', 'Mohabbatein' , 'Hum' and more.  
This global Indian star takes aging with style to a new level.