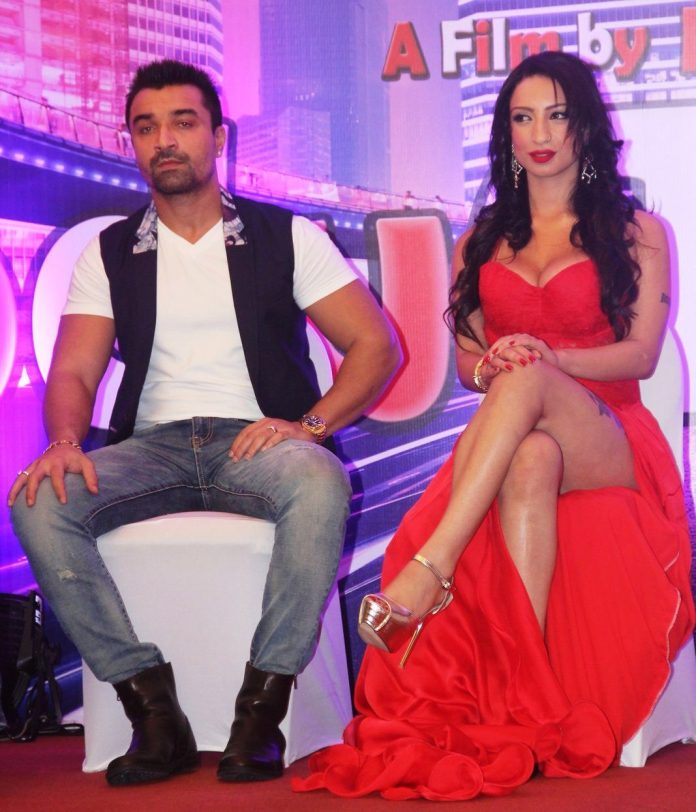 Adult star Shanti Dynamite and Ajaz Khan's new movie I Luv Dubai at an event in Mumbai.
Uganda-based adult star Shanti Dynamite, along with actor Ajaz Khan and director Ikram Akhtar, unveiled the first look of their new movie 'I Luv Dubai' at an event on September 2, 2014. The movie has been produced by Sanjay under the Wow Filmwaale banner.
The movie is about a group of young and smart girls and boys who are selected by the Dubai International Drama Contest by their college to perform in Dubai. While everything was going perfect certain incidences change their life for good.
Apart from Shanti Dynamite and Ajaz Khan, the movie also features Ranjeev Bugga. The shooting of the movie is expected to begin sometime in October 2014. Ajaz Khan is in the news for the first time, since his controversial spat with comedian Kapil Sharma in August 2014.