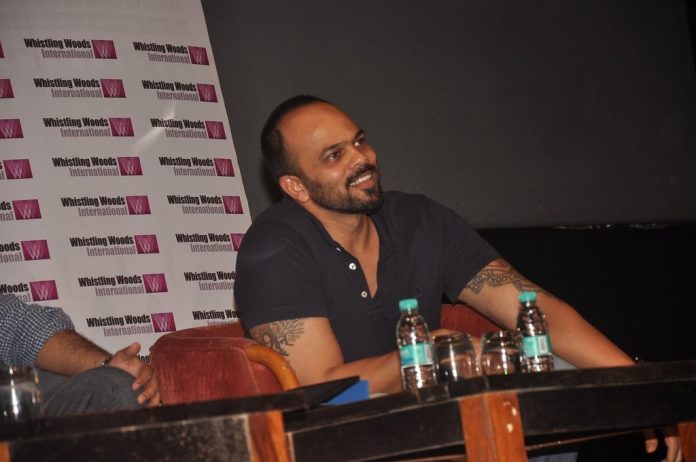 Film enthusiasts thrilled as 'Singham' director Rohit Shetty attends masterclass at Whistling woods.
Filmmaker Rohit Shetty attended the Whistling Woods International (WWI) Masterclass in Mumbai on September 3, 2014. The 'Chennai Express' director gave the students an outlook on how technology has improved and the ways it can be incorporated in movies today.
The event also had Rakesh Ranjan, faculty member of WWI, sharing his views along with his contributions in movies as a sound designer and his experience with the filmmaker. Rohit is currently the enjoying the success of his recently released movie 'Singham Returns', which stars Ajay Devgn and Kareena Kapoor.
The filmmaker hosted the 5th season of the hit TV show 'Khatron Ke Khiladi', which is the Indian version of America's 'Fear Factor'.