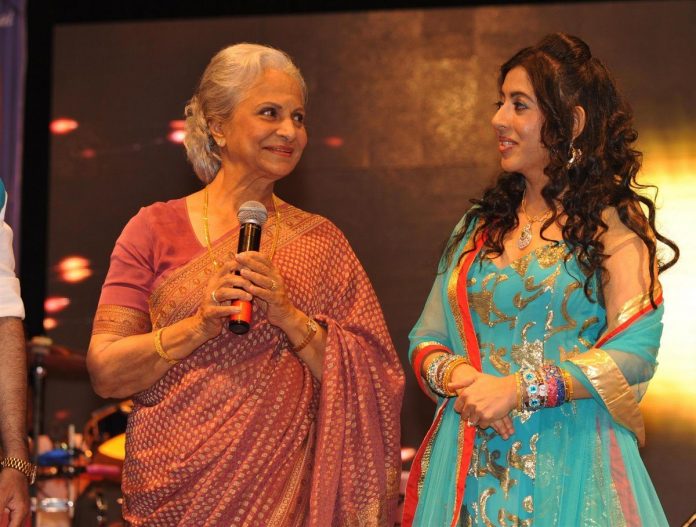 Playback singers Sanjeevani and Suresh graced the Waheeda Rehman concert in Mumbai.
Bollywood singers Sanjeevani Bhelande, Suresh Wadkar attended the Waheeda Rehman concert in Mumbai on September 6, 2014. Waheeda attended the concert that was held to honor the veteran actress.
Sanjeevani, who is known for her album 'Meera and Me', sung some of the popular songs like 'Piya Tose Naina Laage Re', 'Waqt Ne Kiya' and 'Choudvi Ka Chaand'. Singer Suresh Wadkar also spread his magic among the audience as he performed on the songs 'Tum Pukaarlo', 'Gaata Rahe Mera Dil', 'Yeh Nayan Dare Dare' and more.
Waheeda shared some memorable moments of her life. Sanjeevani has performed in more than 1,000 live concerts across the globe.