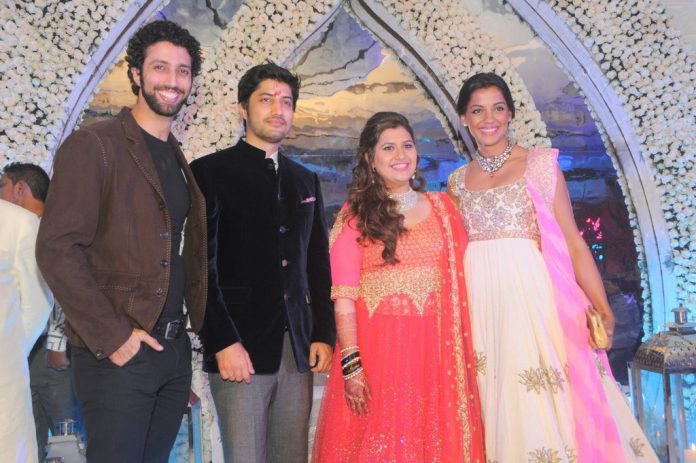 Celebrities attend Manali Jagtap's engagement ceremony in Mumbai.
Bollywood actresses Mugdha Godse, Yuvika Chaudhary and Rashmi Desai attended Manali Jagtap's engagement ceremony held at JW Marriott Hotel in Mumbai on September 6, 2014. The 'Fashion' actress looked splendid in a pink and white Indian outfit.
The engagement ceremony was also attended by Madhur Bhandarkar, Rajeev Paul and designer Rohit Verma. Rashmi and Yuvika posed for the shutterbugs while Mugdha was seen taking selfies with Manali and her fiance Vicky Soor.
Godse is currently working on her upcoming project 'Afra Tafri' and 'Ishq Ne Krazy Kiya Re'. The actress was last seen in the movie 'Satyagraha' in which she played a cameo.