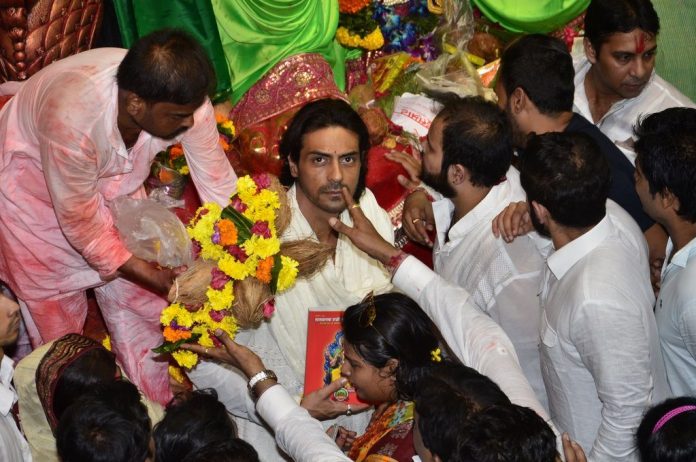 Seeking blessings for his upcoming film 'Daddy', Arjun Rampal visits Lal Bagh Ganpati Temple.
'Ra.One' actor Arjun Rampal showed his spiritual side as he visited one of the Lal Bagh temple in Mumbai on September 6, 2014. Rampal was seen wearing a white kurta and was surrounded by several fans.
Just before he headed towards the temple the 'Om Shanti Om' actor tweeted, "Just heading to Lal Bagh for the blessings of Lord Ganesha for our film Daddy, a film based on the life of Arun Gawli". Apart from Arjun, there have been many other actors from Bollywood who visited the famous temple at Lal Bagh during the Ganesh Festival.
Rampal was seen in the movie 'Satyagraha' which also starred Kareena Kapoor, Ajay Devgn and Manoj Bajpayee.