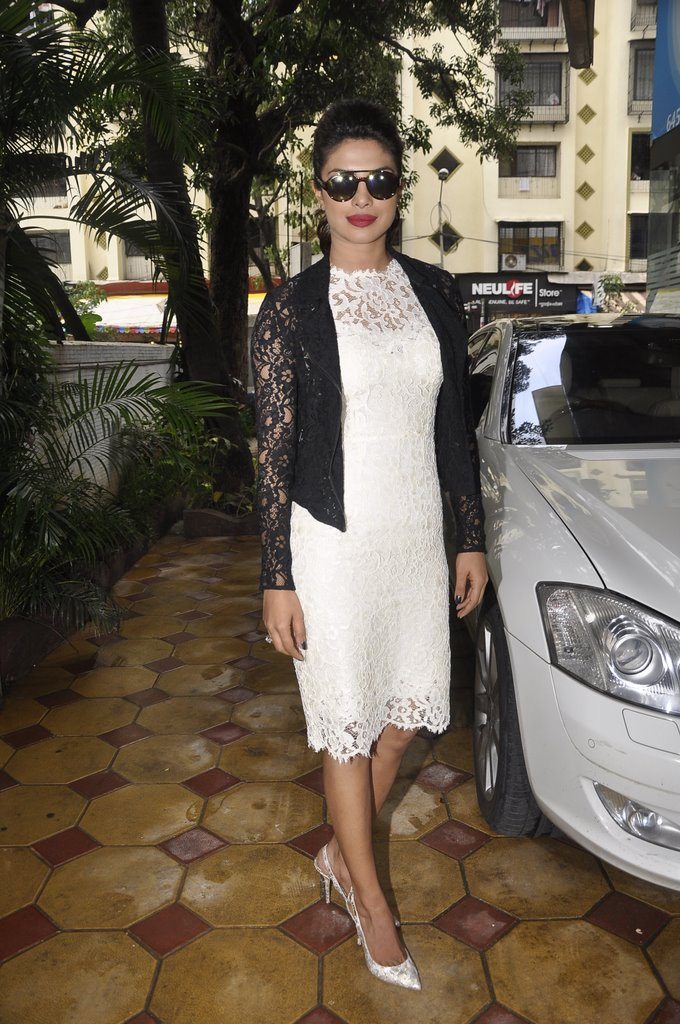 'Mary Kom' actress Priyanka Chopra promotes her movie after release.
Bollywood actress Priyanka Chopra promoted her movie 'Mary Kom' at Gold's Gym in Mumbai on September 6, 2014. She looked fetching in a white lacy dress and a black lace jacket.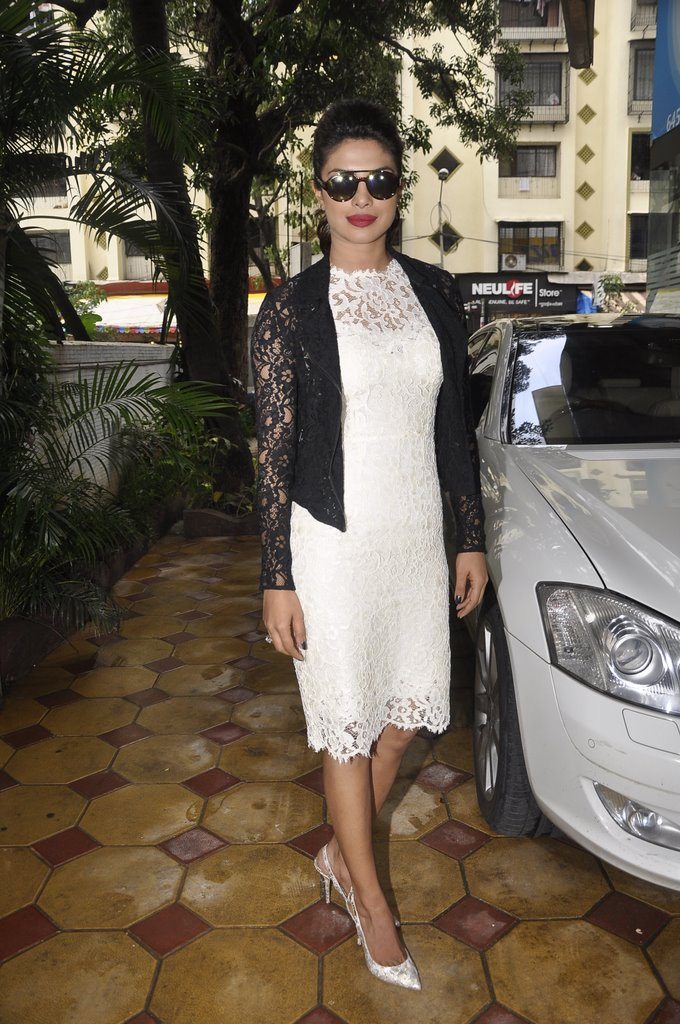 The movie hit the theaters on September 5, 2014 and has already received great response from both critics as well as the audience. Viewers turned up in huge numbers to catch the biopic, based on the olympic boxer MC Mary Kom. Priyanka said that playing the role of Mary Kom was one of the most challenging experiences for her, as she had to go through a rigorous training regimen to match with the real life icon.
The 'Barfi' actress said, "Mary Kom inspires women and tells them that dreams can be made reality at any stage of life." Priyanka in an earlier interview had expressed that she would be heartbroken if the movie fails. The actress revealed that she had spent about two years in training and researching on the life of the boxer.
The story of the movie is about a simple girl from Manipur who faces hardships to pursue her passion — boxing. The makers of the movie have released Mary Kom in 1,800 plus screens. On the opening day, it made Rs 7.5 crore.