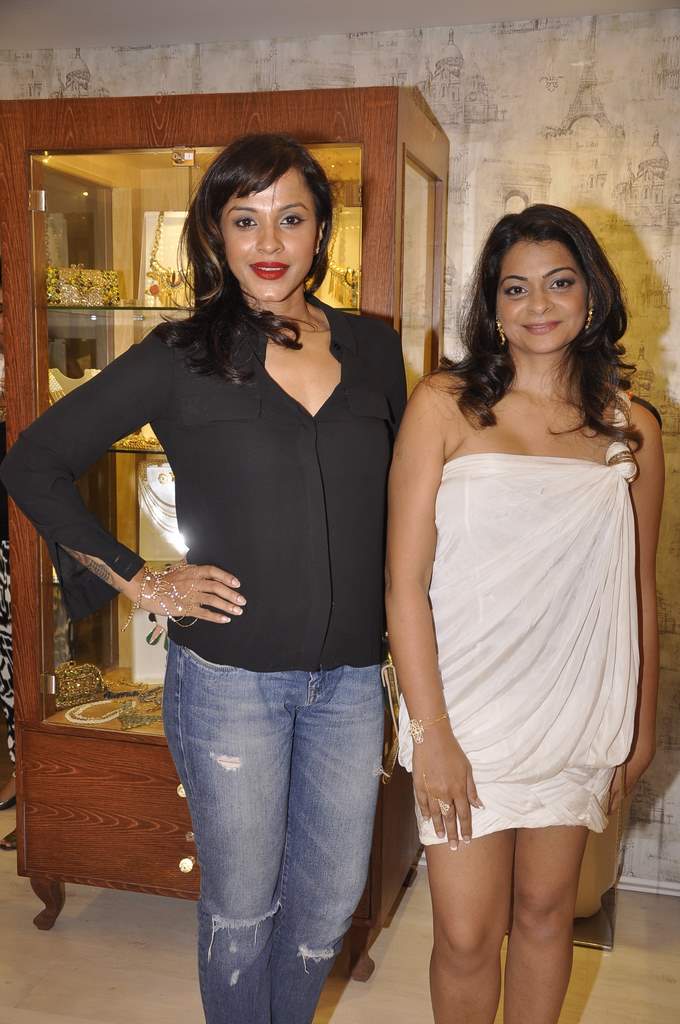 Internationally known Bansri Mehta's jewellery design preview saw many celebs.
Bollywood singer Manasi Scott and interior designer Nisha Jamwal attended the jewellery design preview event by Bansri Mehta in Mumbai on September 11, 2014. Also present at the event were Diandra Soares, Carol Gracias, Shveta Salve, Sarah Jane Dias, Candice Pinto, Alesia Raut, Priyanka Alva and Roshni Chopra.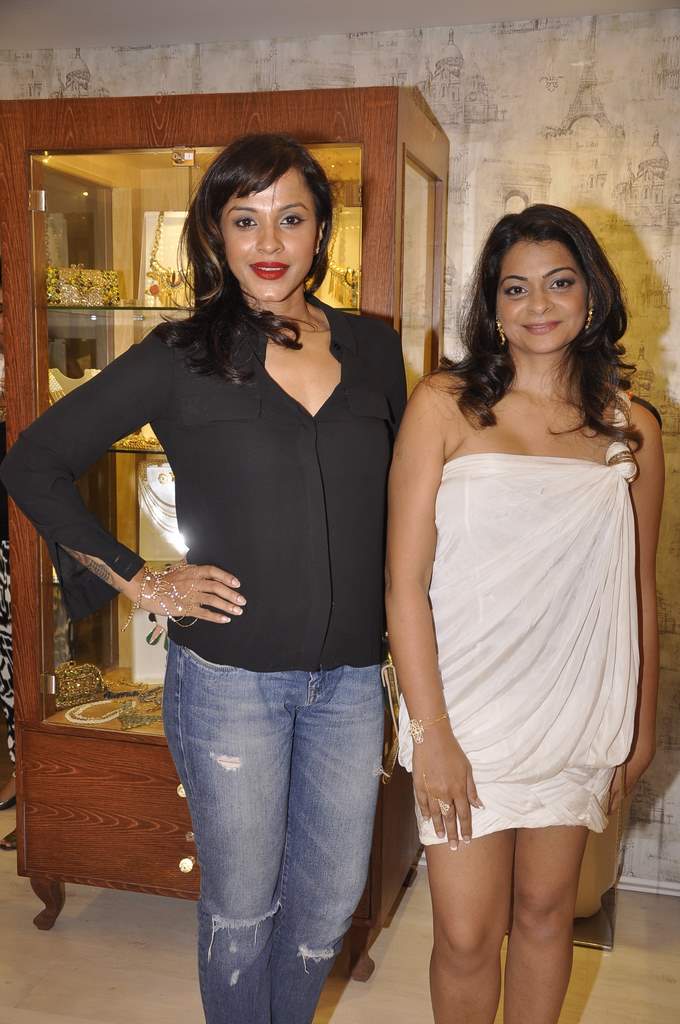 Celebrities at the event tried out various designs created by Bansri. Her designs are known to not be limited to one particular style or look. Mehta's designs are prominent in boutiques located in USA, Dubai, Paris, London and India.
The designer has also in her career worked with Mallika Sherawat as well as in Hollywood.