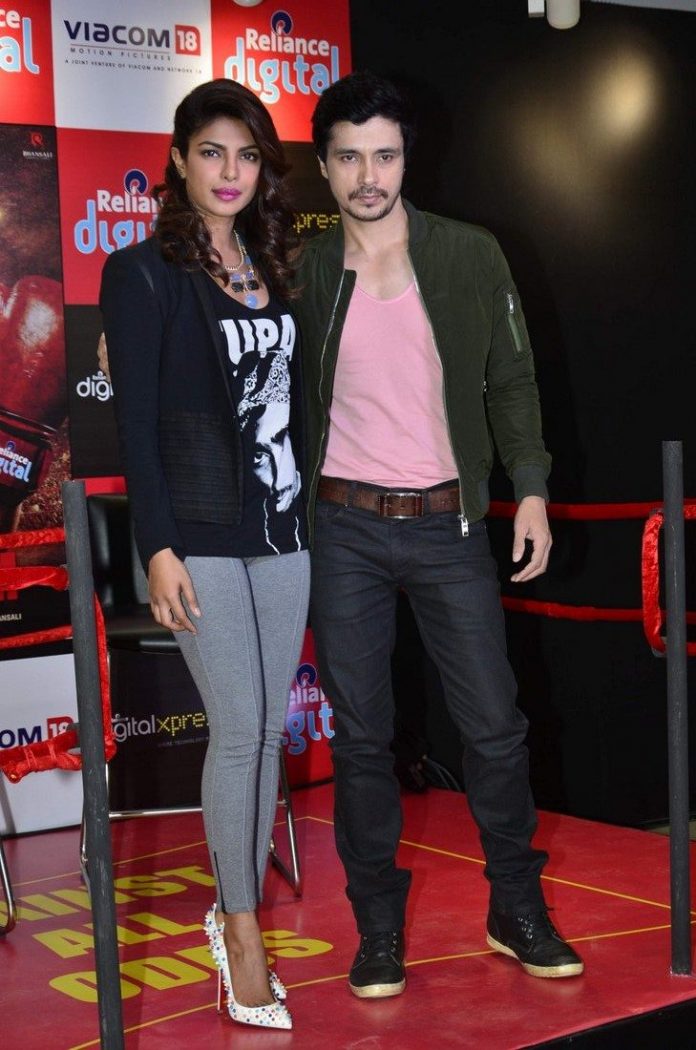 'Mary Kom' actors Priyanka Chopra and Darshan Kumar promote their film.
Bollywood actress Priyanka Chopra and Darshan Kumar promoted their movie 'Mary Kom' at a Reliance outlet on September 11, 2014. Priyanka and Darshan appeared in casuals for the promotions.
The 'Barfi' actress in a recent interview said, "One of the biggest reasons why this film was made and why is it so close to me is because Mary is a woman, and her career almost got over because she decided to get married and have children. Why should that happen to women?"
'Mary Kom' hit the theaters on September 5, 2014. Priyanka is seen playing the lead role of Mary Kom. The movie narrates the struggle of a boxer in a male dominated sport.