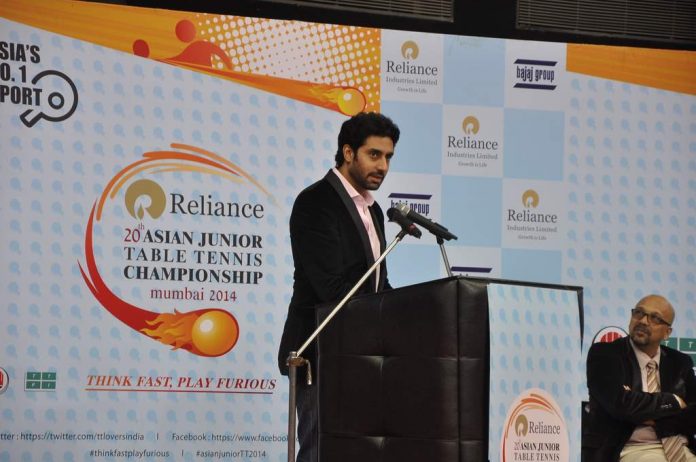 Abhishek Bachchan attends Asian Junior TT Championship, encourages Indian athletes.
Bollywood actor Abhishek Bachchan attended the launch event of the Asian Junior Table Tennis Championships at NSCI Sardar Vallabhai Patel Indoor Stadium in Mumbai on September 12, 2014. The event will continue till September 16, 2014.
The contest will be featuring 200 players including a galaxy of top ranked players from Asia and 30 Indian players. The countries who are participating in the championship include, Japan, South Korea, China Japan, Singapore, Chinese Taipei, Thailand, North Korea, Turkmenistan, Jordan, Kazakhastan, Iran, Bahrain, Hong Kong and Qatar.
The top five teams will be qualifying for the World Junior Championships which will be held in Shanghai from November 30 to December 7, 2014.