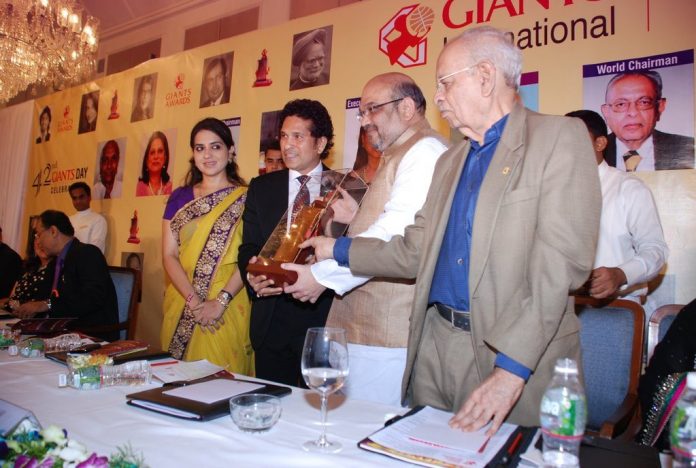 Actress Helen and Indian cricketer Sachin Tendulkar honoured at Giants International Award ceremony.
Veteran Bollywood actress Helen and former Indian cricketer Sachin Tendulkar were honoured at the Giants International Award ceremony held in Mumbai on September 17, 2014. Sachin Tendulkar received the Lifetime Achievement award for excelling in sports, while Helen was honoured for her contribution in the field of cinema.
The award ceremony was also attended by Nana Chudasama, Amit Shah, Shaina NC and many other BJP leaders. Sachin announced his retirement from all forms of cricket on November 16, 2013 and has been widely recognised as the greatest batsman of all time.
Actress Helen was one of the best dancers around in the 60s. She shot to fame with popular songs like 'Mera Naam Chin Chin Chu' and 'Piya Tu Ab oh Aaja'.