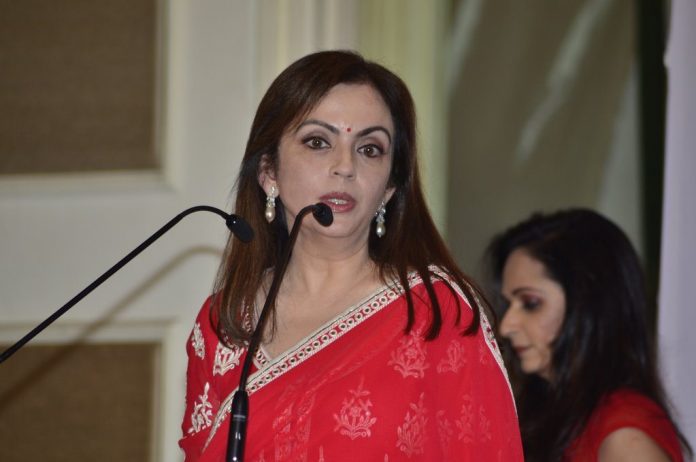 Priyanka Chopra gets Smita Patil Memorial Award.
Bollywood actress Priyanka Chopra, Indian industrialist Mukesh Ambani and spiritual leader Dada JP Vaswani, along with businesswoman Rajashree Birla, were felicitated with the Priyadarshini Academy's Global Awards on September 19, 2014. Priyanka received the Smita Patil Memorial Award for 'Best Actor'.
The 'Barfi' actress expressed, "I feel privileged to receive this award and feel humbled by the presence of all the dignitaries on this dais." The Academy had also felicitated Japanese Prime Minister Shinzo Abe on January 26, 2014.
Priyanka is currently enjoying the successful release of her movie 'Mary Kom' which is a biopic of an Indian boxer.