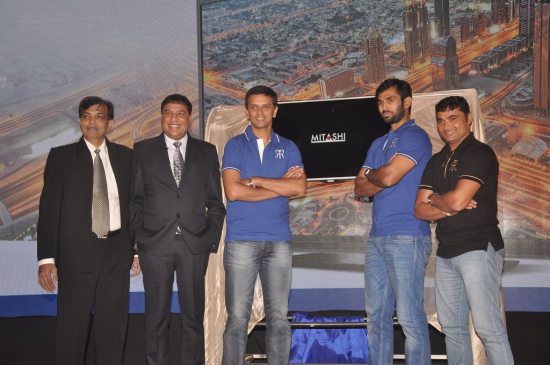 The new Smart LED TV by Mitashi was unveiled by Rajasthan Royals mentor Rahul Dravid.
On Sunday, September 21, 2014, Mitashi Edutainment launched their new Smart LED TV with their partners, Rajasthan Royals. Representing the Royals were the legendary Rahul Dravid, Abhishek Nayar and Pravin Tambe. Present at the event was also Mr. Rakesh Dugar, Chairmana and Managing Director of Mitashi Edutainment.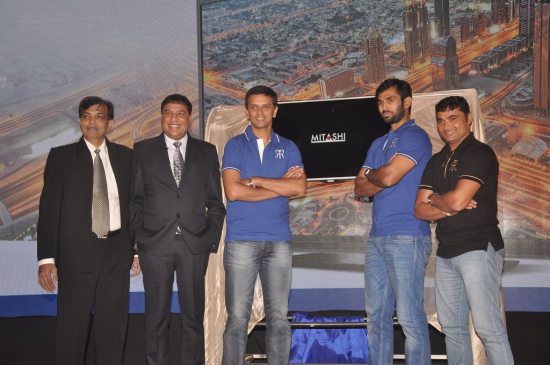 Mitashi gifted the 3 Rajasthan Royals players the 40 inch Smart LED TV. Mitashi has previously launched a 4K UHD LED TV which was well received in the market. The new TV supports a wireless mouse and keyboard. It will retail for Rs. 36,990.
Mitashi recently signed a 5-year deal with the Rajasthan Royals. At the event, former India captain Rahul Dravid acknowledged the role of net bowlers in his career and said that they inspired him.