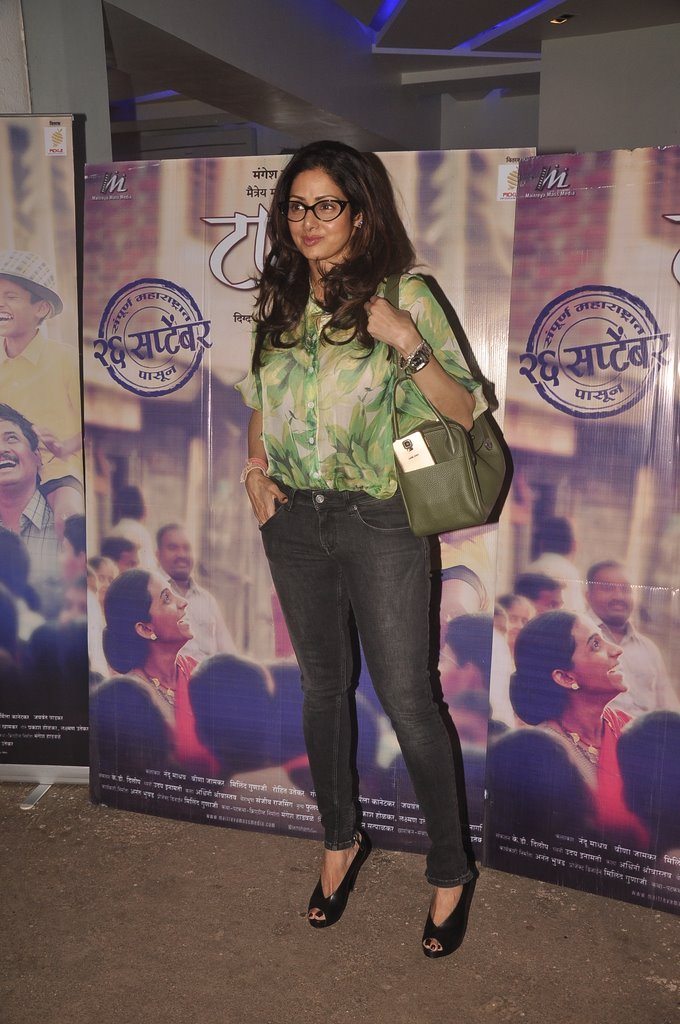 Sridevi de-glamorizes for new look at 'Tapaal' screening.
Veteran Bollywood actress Sridevi was seen sporting a new look as she arrived for 'Tapaal' screening, a Marathi movie at Sunny Super Sound in Mumbai on September 20, 2014. The 'English Vinglish' actress looked great in a printed green top and black specks.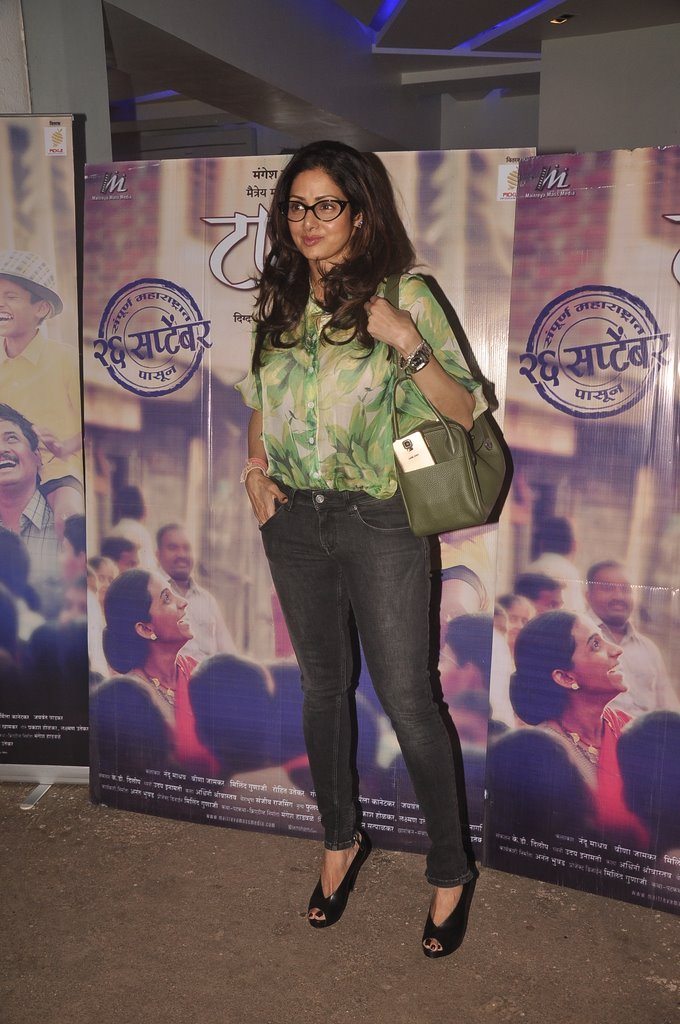 The special screening was also attended by Imtiaz Ali, Boney Kapoor, Sushant Singh and Jhanvi Kapoor. The story of the movie 'Tapaal' narrates the story of a postman who visits remote villages and a school boy Rangya.
During the olden days, there were not many individuals in the village were educated except the teachers, Patwari and a postman. The story thus narrates the relation between the postman and the villagers.