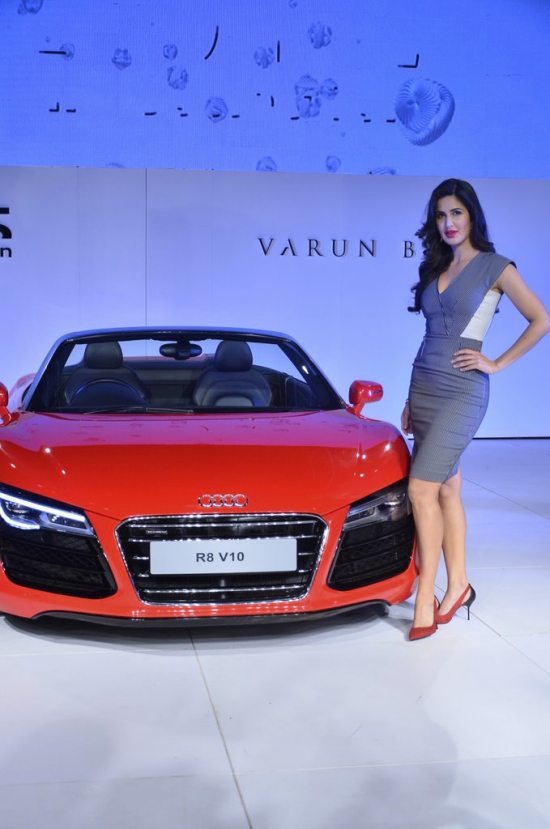 Bollywood celebs Huma Qureshi and Katrina Kaif attend the Audi 2015 Autumn Collection launch.
German luxury auto maker Audi's 2015 Autumn Collection launch became a glitzy affair with a bevy of Bollywood celebs attending the event. Apart from actresses like Katrina Kaif and Huma Quereshi at the launch, coveted designer Varun Bahl also showcased a customized couture collection that drew inspiration from the brand.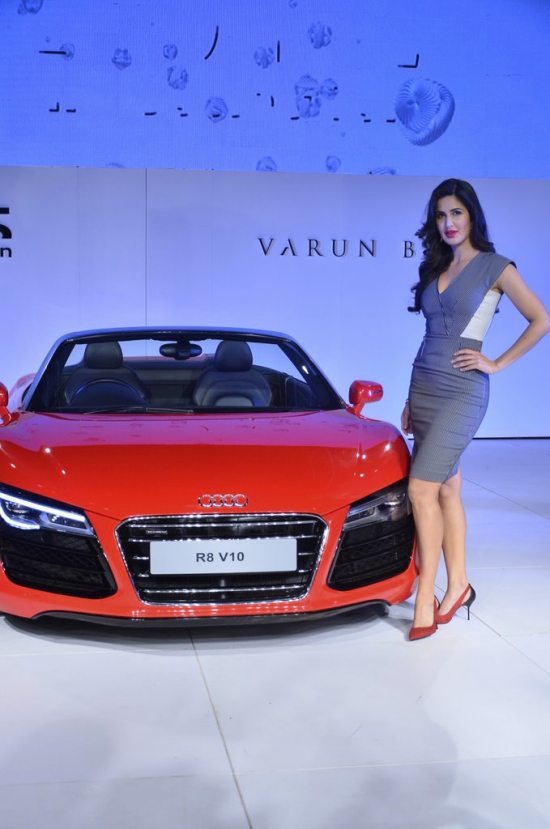 Katrina – who is all geared up for the launch of her much talked about 'Bang Bang' opposite heartthrob Hrithik Roshan – looked stunning in a fitting grey and white dress, the dazzling red lips took much attention away from the suave ride she was posing next to!
Along with leggy models, the cars that dotted the runway included; Audi A3, Audi A4 Premium Sport, Audi Q7 Technology Sport, Audi Q3 Dynamic, Audi A6 and Audi A8 and last but not the least, showstoppers Audi R8 spyder and Audi RS 7 Sportback.
Huma Qureshi flaunted her curvy figure in a black bling dress.