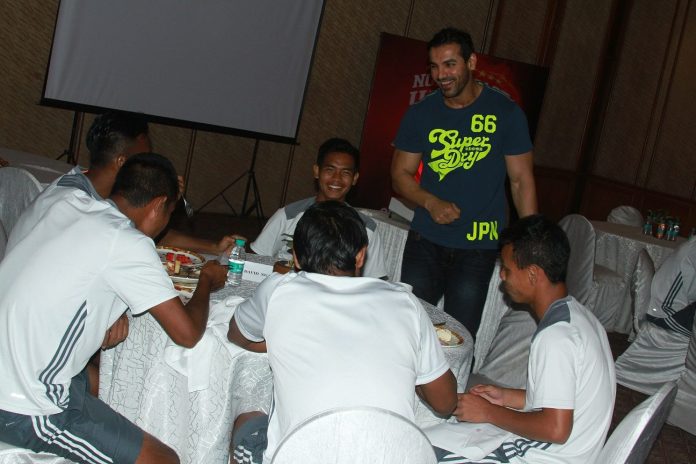 The North East United FC team arrived in Goa to play pre-season friendlies.
John Abraham-owned North East United FC team arrived in Goa to prepare for the Indian Super League that scheduled to start on October 12, 2014. The marquee player, Joan Capdevila was the last player to arrive, which now completes the NEUFC squad.
A day prior to leaving for Goa, the team got together with owner John Abraham for dinner. At the dinner, John Abraham said, "At this point, I feel the ISL is creating the impact that we all anticipated. The North East United side has finally come together with all our highlanders standing tall."
North East United FC's coach and manager Ricki Herbert said that he is excited about the start of the Hero Indian Super League. Now that the whole team is together, the NEUFC can start practicing together as a team.
Explaining why the team has arrived in Goa, Herbert said, "After training over the last four weeks in Shillong, we now head to Goa for the next phase. The Goa tour will provide all players opportunity to get match-time. It will give me a chance to look at the quality of players."
The international players in North East United FC include Portugese defender Miguek Garcia, Greek goalkeeper Alexandros Tzvoras and Zambian midfielder Kondwani Mtonga.