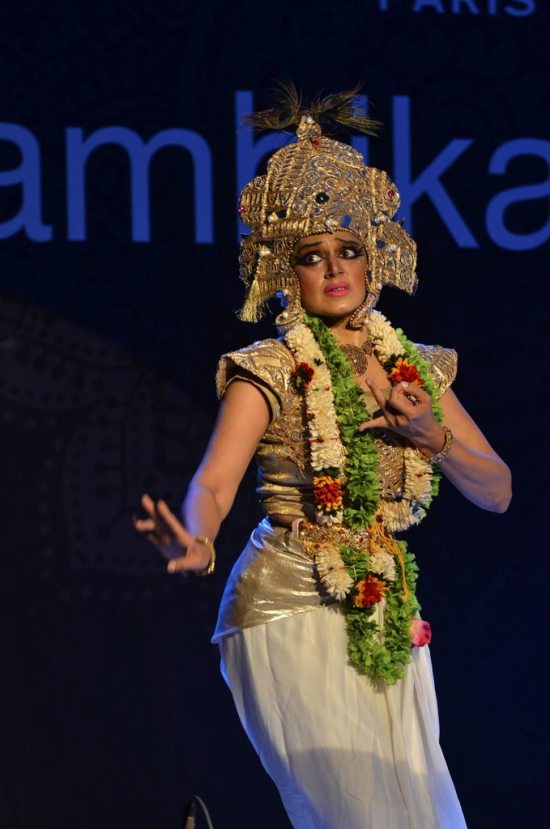 Top models walk the ramp wearing Azva Jewellery at Ambika Pillai's event.
To mark the opening of Ambika Pillai's salon in Trivandrum a glamorous event was held, which featured top models sashaying down the ramp wearing designs by the best in the country on September 17, 2014. Ambika is one of India's most accomplished hair and makeup experts. The event was held in association with Parisian beauty brand L'Oreal.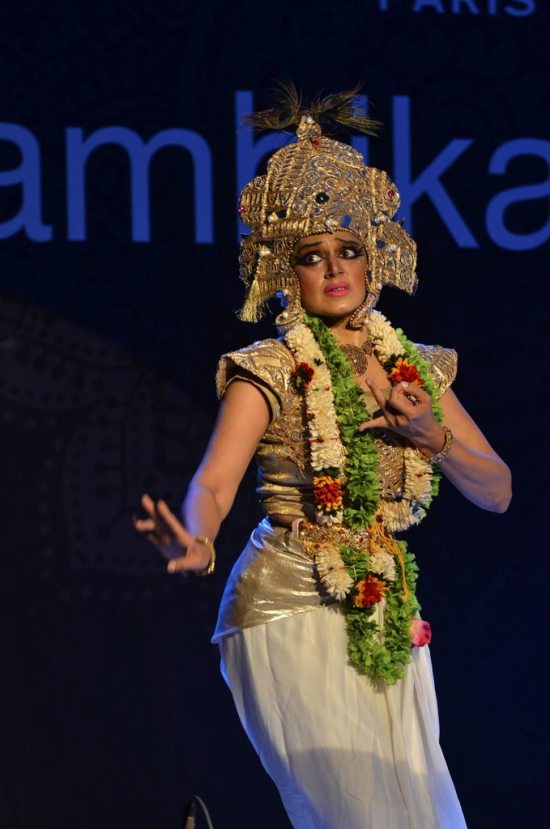 The night was brimming with art, dance and glimmer as it featured enthralling dance performances by cine actress Shobana, with 'Beauty of Trance' and Rima Kallingal's contemporary act with her troupe. Vilas Nayak of 'India's Got Talent' fame, too impressed the audience by speed painting two huge portraits in a matter of minutes.
The above performances were followed by a live hairstyling demo, where Ambika Pillai styled an elaborate hairdo on her daughter Kavitha. And as a finale, top models, including Carol Gracias, Sapna Kumar, Joey Matthew and Noyonika Chatterjee, captivated the audience displaying six signature styles created by Ambika along with ravishing designer creations.
The models wore Azva jewellery, a brand of the World Gold Council, for the show, wearing designs by Karalkada, Sabyasachi Mukherjee, Rohit Bal, Wendell Rodricks, Tarun Tahiliani and Pria Kataria Puri.