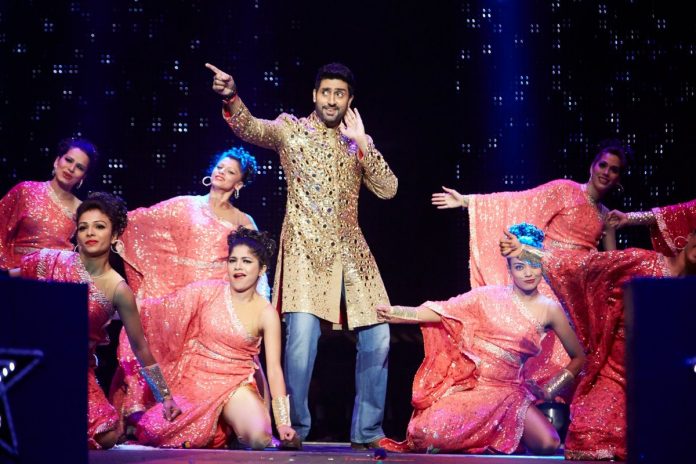 Shahrukh Khan, Deepika Padukone and the rest of the Happy New Year team perform at the Slam tour in the US.
Stars from Bollywood have kicked off the much awaited Slam tour to promote their upcoming movie 'Happy New Year' in the United States. Celebrities including Deepika Padukone, Shahrukh Khan, Abhishek Bachchan, Yo Yo Honey Singh, Farah Khan and Boman Irani performed in front of audiences in the US.
Sizzling actress Mallaika Arora put up a fabulous show on September 21, 2014 at the Jiffy Lube Live Stadium at Washington DC. The stars performed for the audience and also gifted a Harley Davidson motor cycle to a couple in the audience. The tour kicked off in Houston on September 19, 2014 and went on to performed in New Jersey on September 20, 2014.
Now the stars are all set to rock Chicago on September 26, 2014, after which they will be heading to Vancouver and San Jose. During the event, Shahrukh Khan said that the Slam tour is not for the promotions of 'Happy New Year' since other actors are also involved in this.