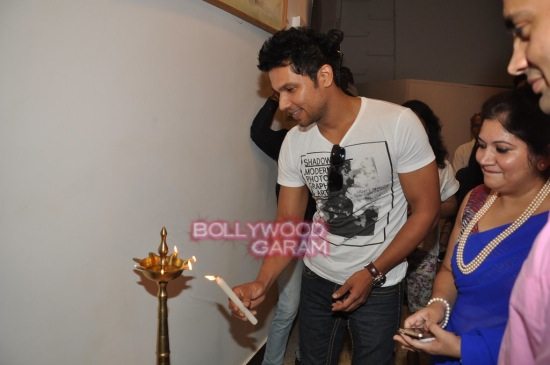 Bollywood hunk Randeep Hooda dabbles in the art scene, attends inaugural ceremony of When Fairies Meet Ganesha.
Celebrities from Bollywood attended the inaugural ceremony of the art show 'When Fairies Meet Ganesha by Dr. Seema Chaudhary and Nitin Chaudhary at Hirji Gallery of Jehangir Art Gallery in Mumbai on September 24, 2014. 'Highway' actor Randeep Hooda marked the beginning of the event.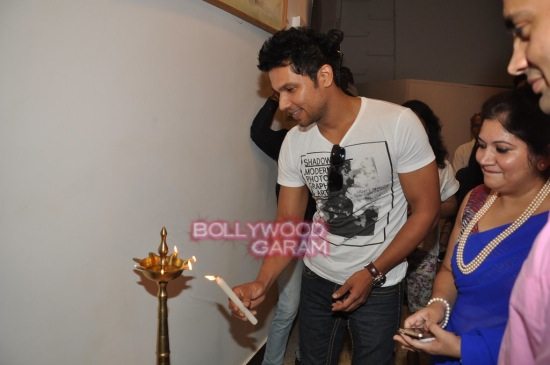 The art show also saw the presence of Sangram Singh, who arrived with his wrestling team. Other attendees included Shifanjali Rao, Rinkie Ali Khan, Sanjay Gagnani, Prashant Guptha, Milon Mukherjee, Ananya Banerjee, Rutuja Padwal and veteran director Ashwini Chaudhary.
Actress Tia Bajpai looked engrossed in the pieces of art displayed at the event. Singers Raju Singh and Mudasar Ali entertained the guests with their mesmerizing voices.