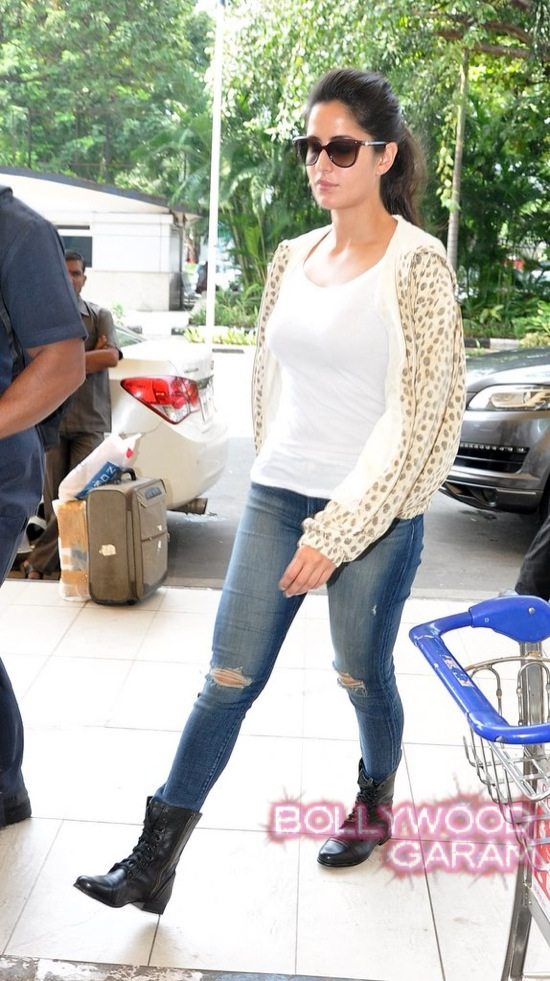 Bang Bang stars Hrithik Roshan and Katrina Kaif gear up for last lap of promotions.
2014's most awaited release 'Bang Bang' – starring Hrithik Roshan and Katrina Kaif –  is all set to hit the silver screens on October 2, 2014. The makers and stars are leaving no stone unturned to promote the flick. Lead actors Hrithik Roshan and Katrina Kaif were at the airport heading for a press conference in Delhi on September 25, 2014.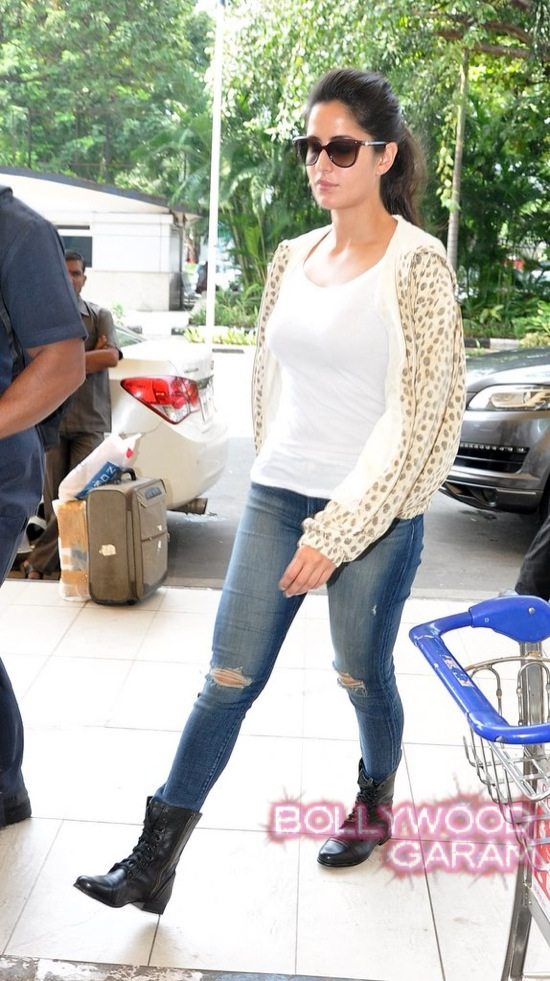 The sultry Katrina seemed to be in a hurry and did not want to be photographed.
The action packed movie 'Bang Bang' is one of the most awaited movies of the year; the film is a remake of the Hollywood flick 'Knight and Day' (2010) – starring Tom Cruise and Cameron Diaz.
The songs of the film have already caught on like wild fire amongst audiences.
The masses are now waiting to get a full fledged 'Bang Bang' experience and ofcourse, Hrithik and Katrina's sizzling hot chemistry will obviously be something to watch out for!