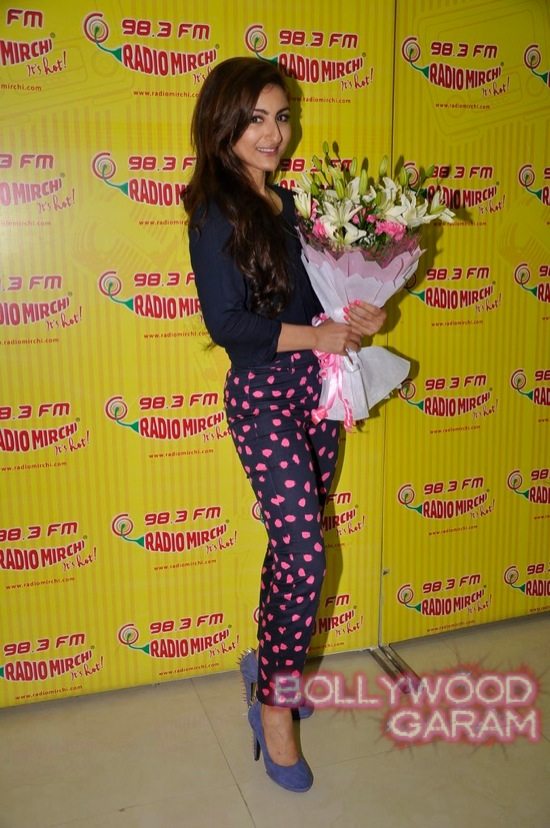 Chaarfutiya Chhokare gets promoted on the air waves – Shoha Ali Khan promotes on Radio Mirchi.
Bollywood actress Soha Ali Khan was snapped at Mumbai city's popular radio station studio – Radio Mirchi – in Mumbai, on September 26, 2014. The actress looked ultra chic in a navy blue top and printed pants.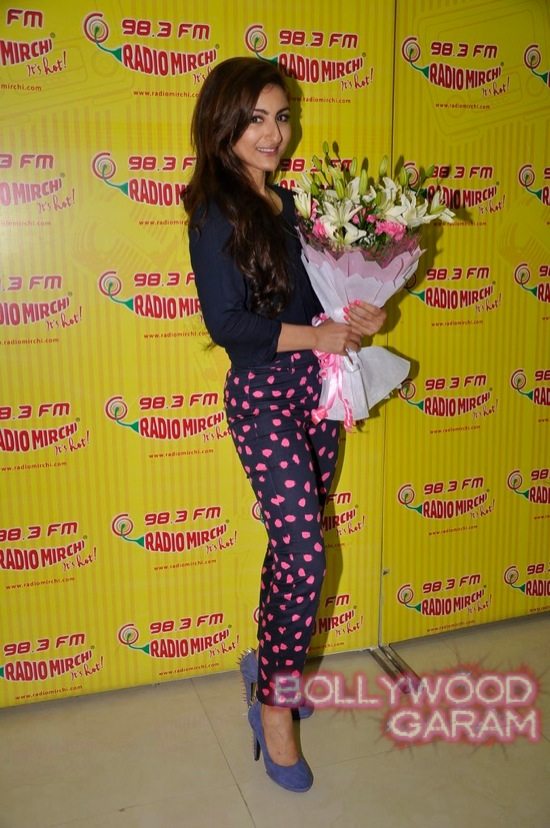 The actress is currently promoting her upcoming movie 'Chaarfutiya Chhokare', which has hit the theaters on September 26, 2014.
The movie is directed by Manish Harishankar and is about an NRI girl who returns to India to open a school in a remote village. The film traces her journey through the complex societal terrain of India. 
This will be the very first time Soha takes up a heroine-centric film. The entire movie mostly rests on her shoulders, well, audiences are clearly waiting to see Soha is a new light.