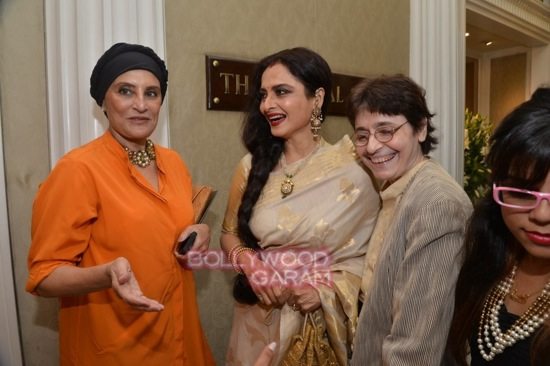 Sanchari Foundation's Amazing Yard exhibition was inaugurated by Rekha.
Veteran Bollywood actress Rekha inaugurated the Amazing yard exhibition by Sanchari Foundation held in Mumbai on September 28, 2014. The 'Khoobsurat' actress arrived in her signature look, wearing a soft golden Kanjivaram sari, along with loosely braided hair and bright red color adorning her lips.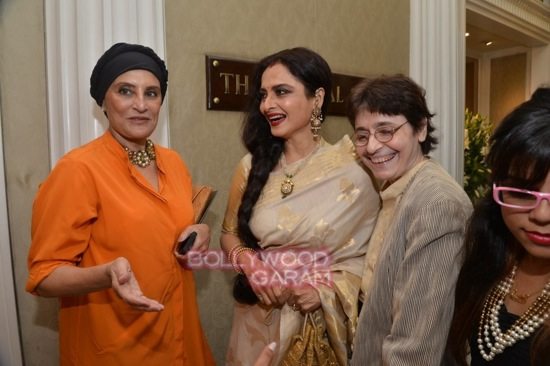 The event was also attended by Tarun Tahiliani who showcased his latest collection at the event, where the 'Dabangg' actress Sonakshi Sinha walked the ramp displaying the celebrity designer's work. Sonakshi was accompanied by her mother Poonam Sinha.
Rekha's sporadic appearances in Bollywood films continue as she awaits the release of her upcoming film 'Super Nani' on October 31, 2014. The movie, which marks the comeback of the actress to the big screen, revolves around the tales of women who realize their untapped potential to overcome hardships.
Starring Sharman Joshi, Randhir Kapoor Shweta Kumar and Anupam Kher, 'Super Nani' is produced by Ashok Thakeria and Indra Kumar under the banner Maruti International, and directed by Indra Kumar.