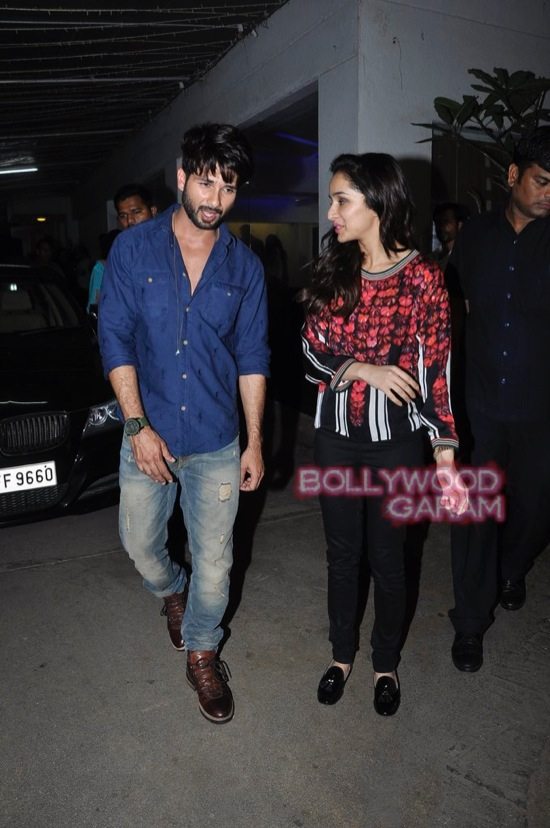 Bollywood actors Shahid Kapoor and Shraddha Kapoor host special screening of Haider in Mumbai.
Bollywood actors Shahid Kapoor and Shraddha Kapoor hosted a special screening of the movie 'Haider', which is all set to hit the theaters on October 2, 2014. The lead actors of the movie looked tired yet, managed to light up in front of the cameras.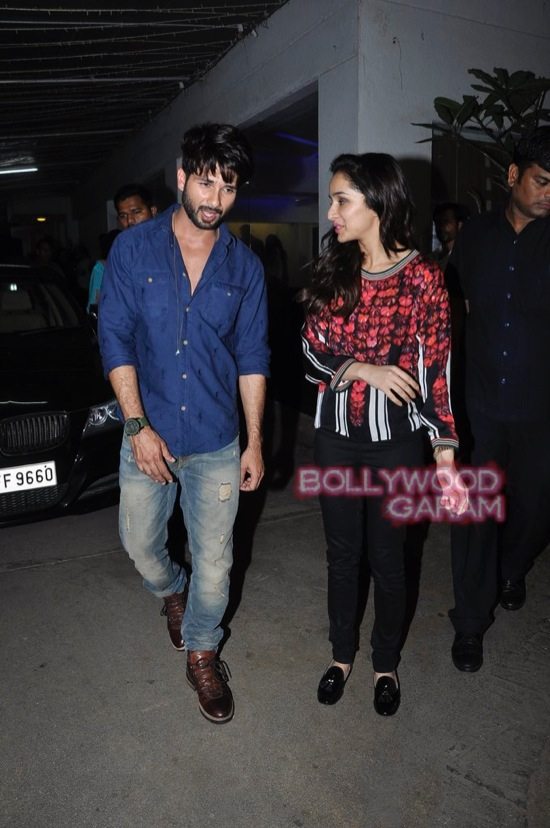 Shraddha was seen wearing a printed top and black jeans, while Shahid wore a a pair of torn jeans with a blue shirt. Shahid Kapoor will be playing the role of Haider and Shraddha is playing a journalist, who is also his love interest.
This movie will be Vishal Bharadwaj's third adaptation of Shakespeare's plays. This movie is the Indian rendition of Hamlet. Previously, Vishal adapted Macbeth as 'Maqbool', Othello as 'Omkara' and now Hamlet as 'Haider'. The movie also stars Tabu, Kay kay Menon and Irrfan Khan.