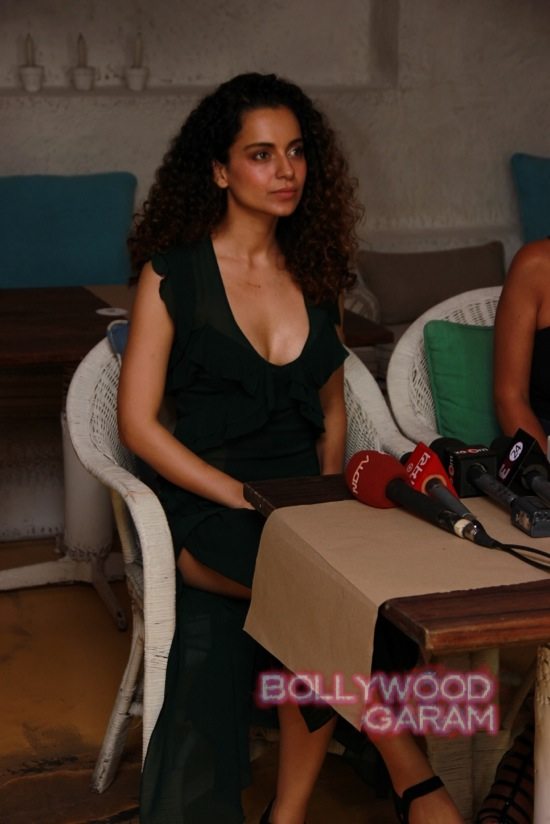 She carries of sheer in total style! Kangana Ranaut at 'A Small World' press conference.
Bollywood actress Kangana Ranaut attended a press conference where she promoted 'A Small World' – an online travel and lifestyle community – at Olive in Mumbai on September 29, 2014.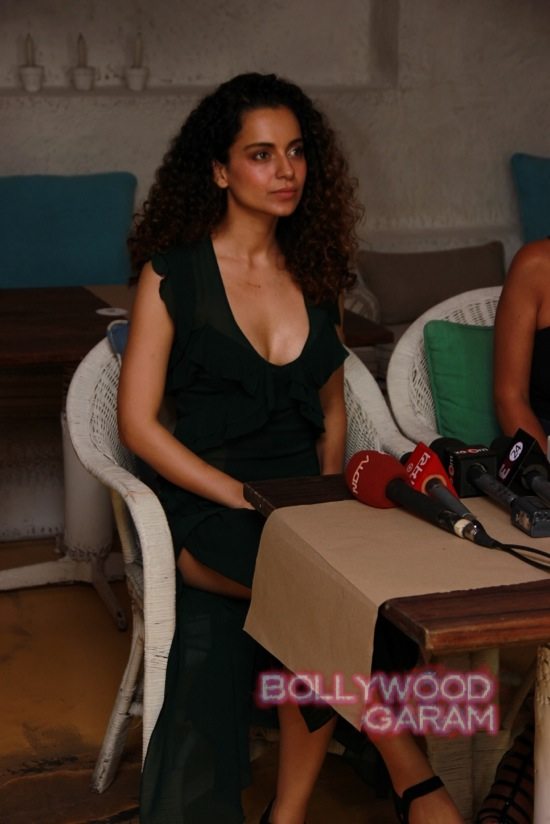 The 'Queen' actress sure had jaws dropping as she stunned in a bottle green Burberry dress – the partly sheer look made for a complete fashion triumph!
Ranaut is still basking under the glory of 'Queen' which came out earlier this year, the film saw Kangana play a small town simpleton whose world is shattered after her fiancé bails on her a day before the wedding.
The film traces Queen's (Kangana) travel expedition through Europe as she ventures out on her solo honeymoon.
'Revolver Rani', which followed 'Queen' failed to stir the same magic at the box office, but the 27-year-old need not worry as she has 2 releases in line for 2015 – 'Ungli' opposite Emraan Hashmi and Sanjay Dutt and 'I Love New Year'.