Shah Rukh Khan, Deepika Padukone and rest of the Happy New Year cast wrap up SLAM tour.
After a successful SLAM tour for movie 'Happy New Yaer' in the United States, Bollywood stars Shah Rukh Khan, Deepika Padukone, Farah Khan, Boman Irani and others returned home and received a warm welcome in India. The SLAM tour had six stops across Washington DC, Chicago, Houston, Vancouver and San Jose.
The stars expressed their satisfaction and excitement of the fans that they had experienced during the tour. The celebrities who returned home stepped on a special 'HNY' bus to go back to their homes. The SLAM tour is a part of the a promotional event of the upcoming Farah Khan movie.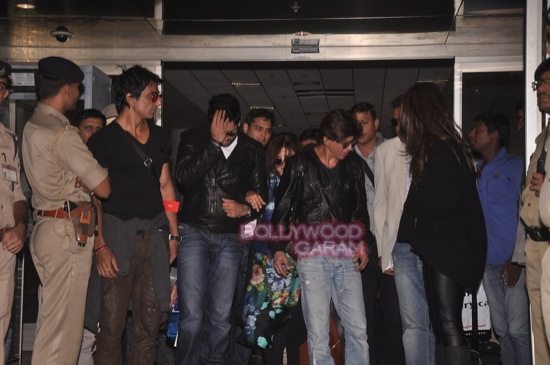 The film has been produced by Red Chillies Entertainment and is based on a story of six losers who are determined to change their destiny. It is one of the much awaited movies of the year and will be released during Diwali this year. The movie also stars Vivaan Shah, Sonu Sood and Jackie Shroff.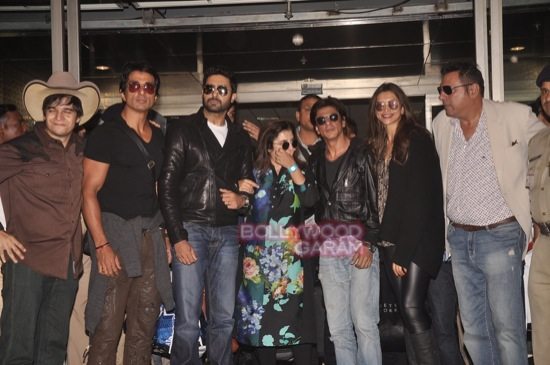 The movie will be distributed across the globe by Yash Raj Films and will be released in Hindi, Tamil and Telugu languages. 
The makers had started planning the gala movie in 2005, but was shelved due to the movie 'Om Shanti Om' which marked the debut of Deepika Padukone.