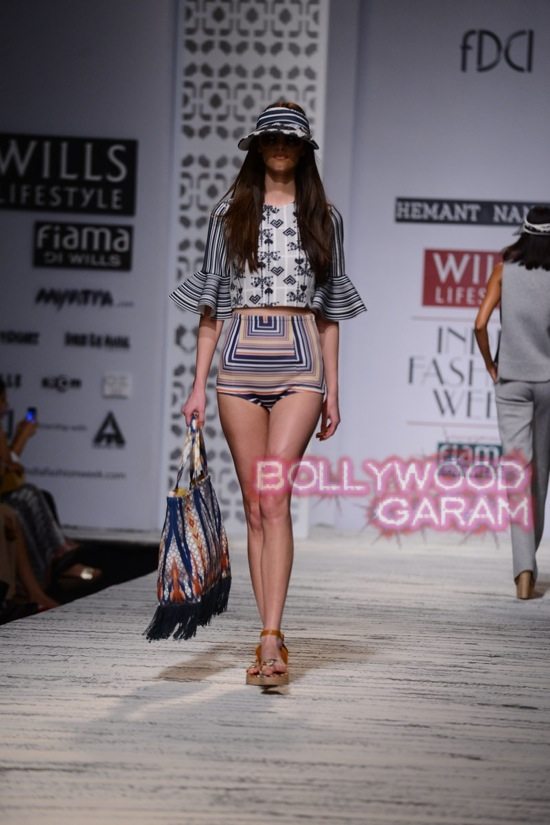 Designers Hemant and Nandita showcase unique collection on Day 1 of Wills Lifestyle India Fashion Week 2015.
Indian designers Hemant and Nandita presented the second show on day 1 of the Wills Lifestyle India Fashion Week 2015 in Delhi on October 8, 2014. The designer duo presented detailed designs and patterns that caught the attention of many.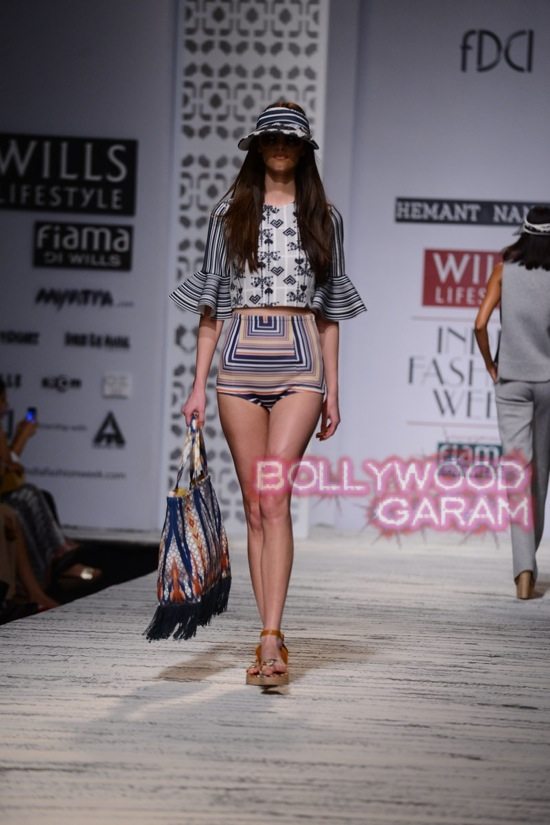 The ramp showed unique designs including retro in bright colours and patterns. There were crop tops, frill skirts and a wide range of other design styles. Even the models on the ramp made it more interesting with trendy goggles and fancy hats which made it picture perfect.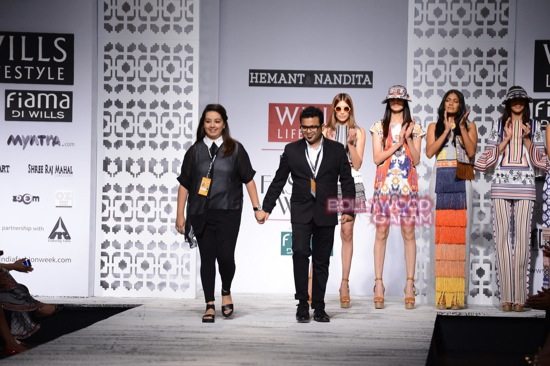 The collection by Hemant and Nandita also had leotards, sleeves, fringe skirts and some interesting jumpsuits.