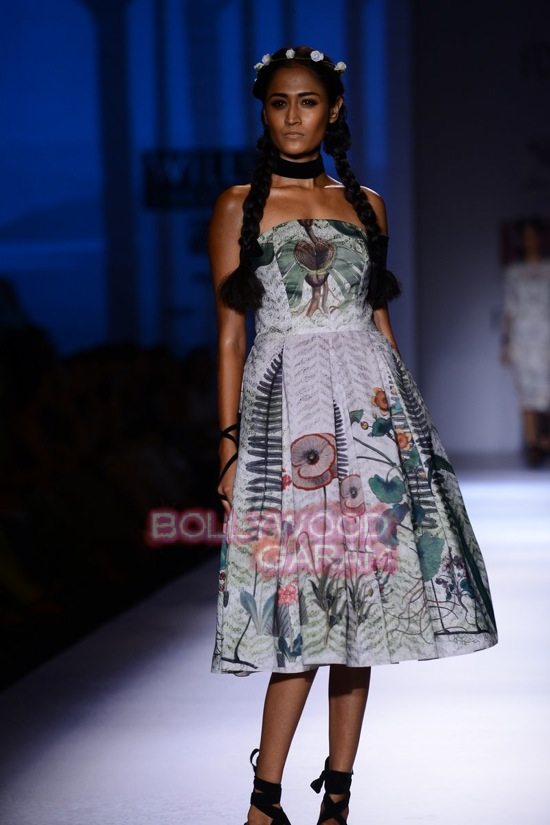 Paras and Shalini flaunt their Geisha Designs collection at WIFW 2015.
Indian designers Paras and Shalini showcased their Geisha Designs collection at the Wills Lifestyle India Fashion Week 2015 in Delhi on October 8, 2014. Geisha Designs is one of the most popular labels in the fashion industry. The designers at the WIFW 2015 showcased a combination of striking colors and majestic prints.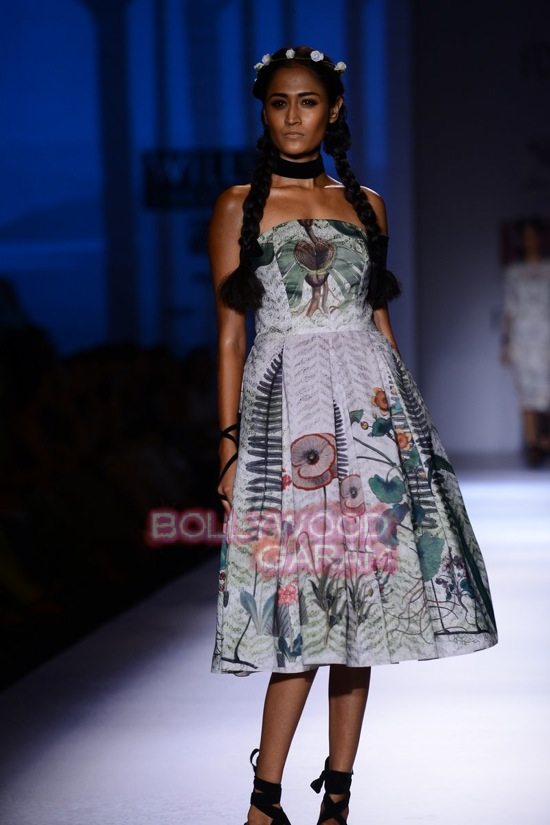 The audience was captivated by floral straight cut dresses, linen jumpsuits with contemporary designs, gowns with forest prints, cut-out patterns and backless outfits designed with heavy embroidery and embellishments.
The entire range was accessorised with choker necklaces and matching ballerina shoes. The fabrics used for some of the outfits in the collection had certain type of plastic material, which added shine to the range. The designer wear was tastefully paired with lace hats, huge belts and shoulder length earrings.