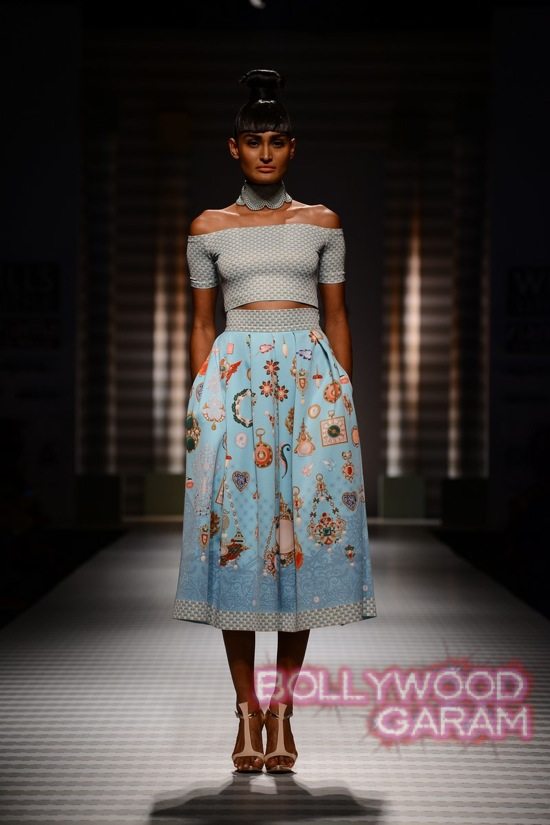 Pastels dominated the ramp as designer duo Pankaj and Nidhi showcased their collection at the WIFW 2015.
Day 2 of the Wills Lifestyle India Fashion Week 2015 saw designers Pankaj and Nidhi showcase their collection in New Delhi on October 9, 2014. The husband and wife duo showcased their collection which was dominated by lace, sheer and crochet – the designer duo's fashion staples.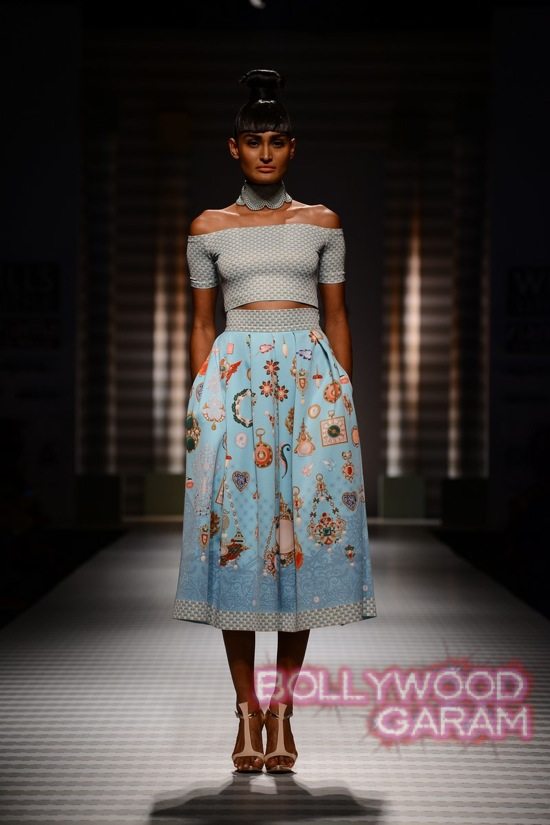 The collection was doused in a bevy of pastel colors like coral, pink, sky blue and nude, the most noticeable element in the collection was the asymmetrical sleeves and attractive shrugs.
There were also palazzo pants, jumpsuits, pleated skirts and more that dotted the contemporary and chic collection.
The WIFW 2015 started off on October 8, 2014 and will continue till October 12, 2014.