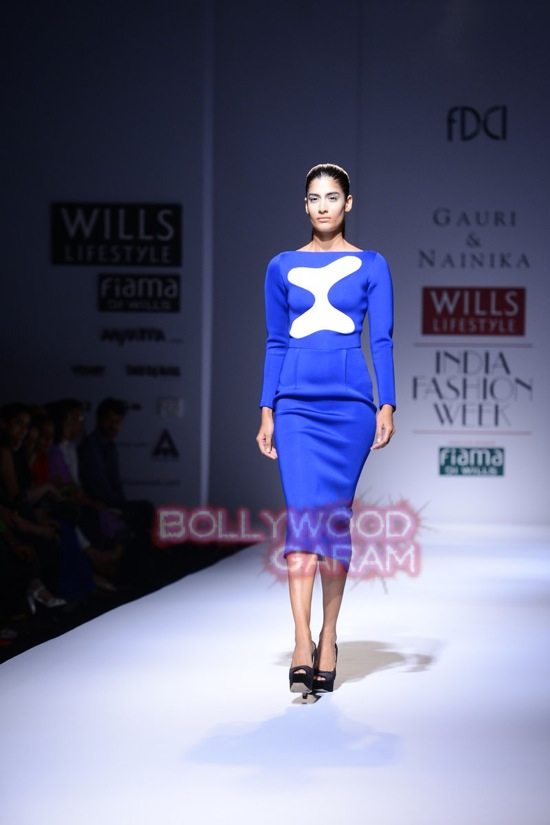 Gauri and Nainika bring something new to WIFW 2015.
Indian designers Gauri and Nainika decided to do something out-of-the-box as they showcased their collection at the Wills Lifestyle India Fashion Week 2015 in Delhi on October 9, 2014. The designers took the theme of global warming and showed the crisis that the planet is facing.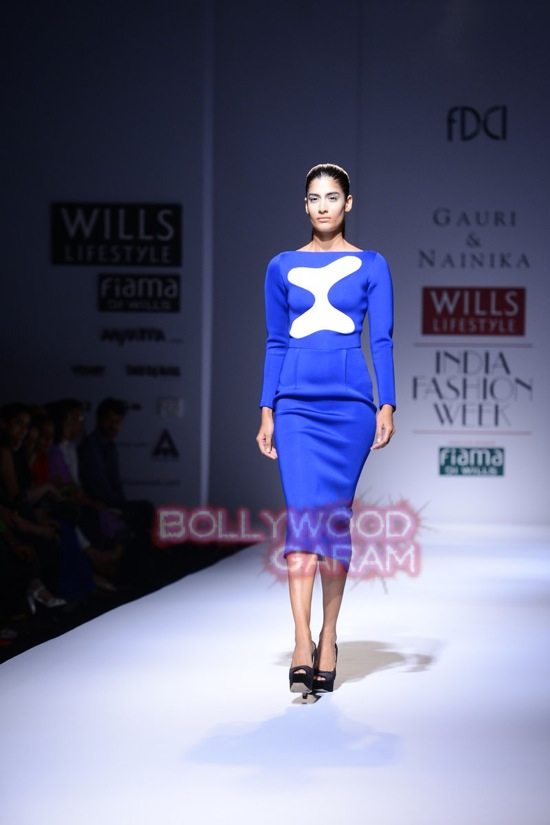 Designer Nainika, while talking about how fashion will help to solve the problem, said that fashion is something people take very religiously so it can be a good medium to make people aware of such issues.
The collection had figure hugging dresses in white, blue and green shades. The designs had illusions of melting glaciers, bright prints and florals, much like our disappearing planet.