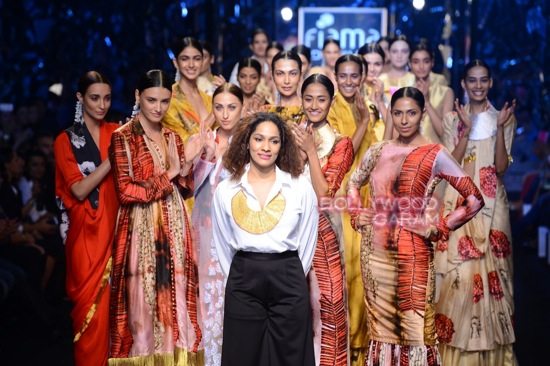 Indian designer Masaba Gupta showcases collection on Day 3 of the Will Lifestyle India Fashion Week 2015 in New Delhi.
Indian designer Masaba Gupta put up a fabulous show on day 3 of the Wills Lifestyle India Fashion Week 2014 in Delhi on October 10, 2014. The designer managed to stun the audience with her eye-catching collection presented by Fiama Di Wills.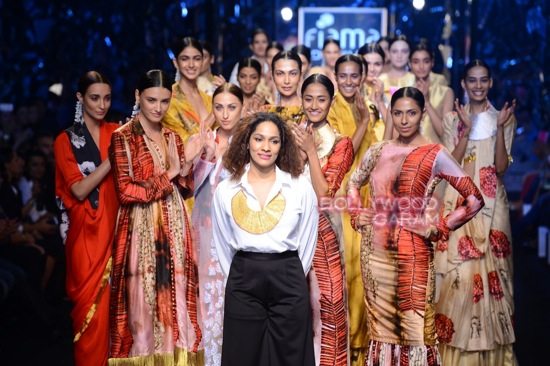 The models were seen wearing outfits with bright shades of yellow. This was the first time Masaba has included embellishments in her collection. Once again the collection is solely meant for the youth, with metallic colors and shades.
The Wills Lifestyle India Fashion Week kicked off on October 8, 2014 and will come to a close on October 12, 2014.