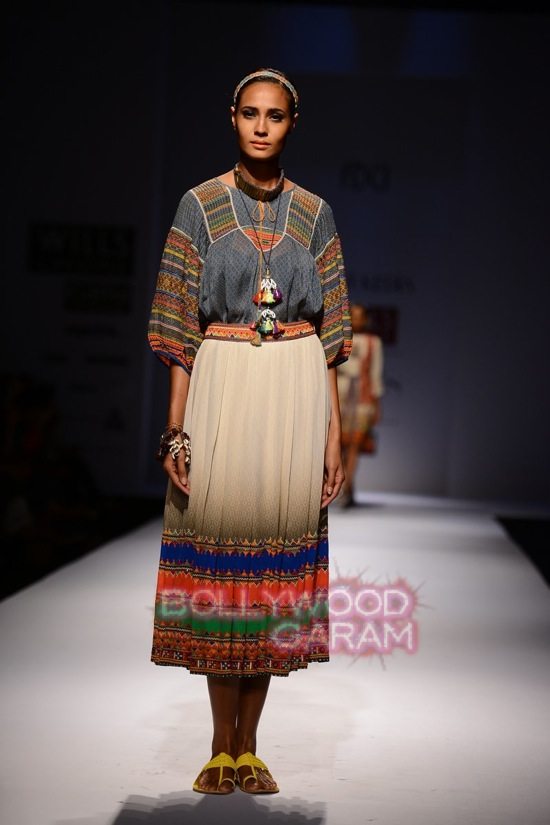 Tanvi Kedia displays her vibrant collection on Day 3 of WIFW 2015.
Day by day, the collections showcased this season are getting even better. Indian designer Tanvi Kedia managed to impress the audience with her unique and colorful collection showcased at the Wills Lifestyle India Fashion Week 2014 at Pragati Maidan in Delhi on October 10, 2014.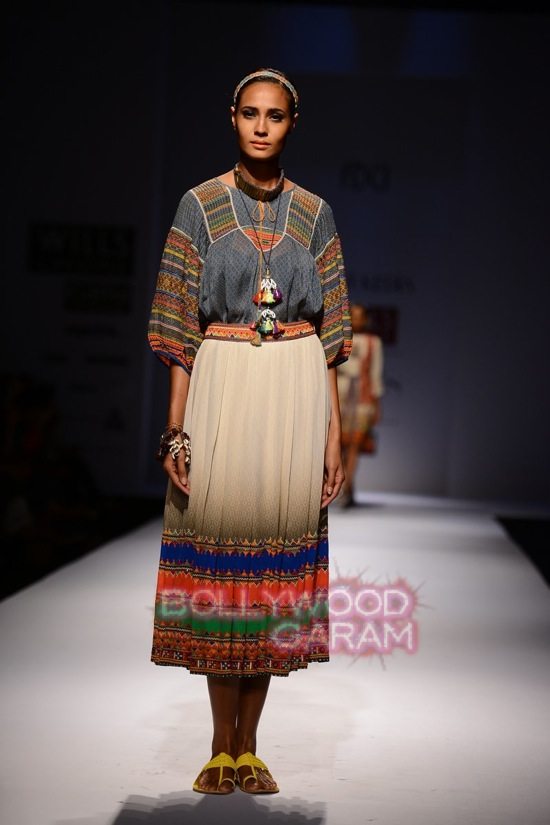 Engaging the audience with vibrant colors and eye catching patterns, Tanvi's detail-oriented creations were showcased by many models, who were also wearing bohemian necklaces. 
The designs had a multitude of digital prints and geometric patterns, detailed embroideries in bright and attractive colors. Tanvi flaunted alluring blouses, kaftans, dresses, skirts, shorts, pants and jackets, and even bags to go with the outfits. Tanvi's inspiration seems to reflect nomadic flavors and spirit as a theme, immersed in folklore.